At Ebstone Kitchens, our family-run business specialise in creating exquisite bespoke kitchens. With our exceptional craftsmanship and meticulous attention to detail, we are dedicated to delivering outstanding kitchen designs to Wimbledon that elevate your living space to new heights of elegance and luxury.
Discover Beautiful Bespoke Kitchens in Wimbledon
At Ebstone, we understand that your kitchen is the heart of your Wimbledon home, and we believe it deserves nothing less than perfection. Our team of experienced designers and craftsmen work closely with you to bring your vision to life, creating beautiful bespoke kitchens that reflect your unique style and preferences. From traditional British designs to sleek German aesthetics, we offer a range of options to suit your taste.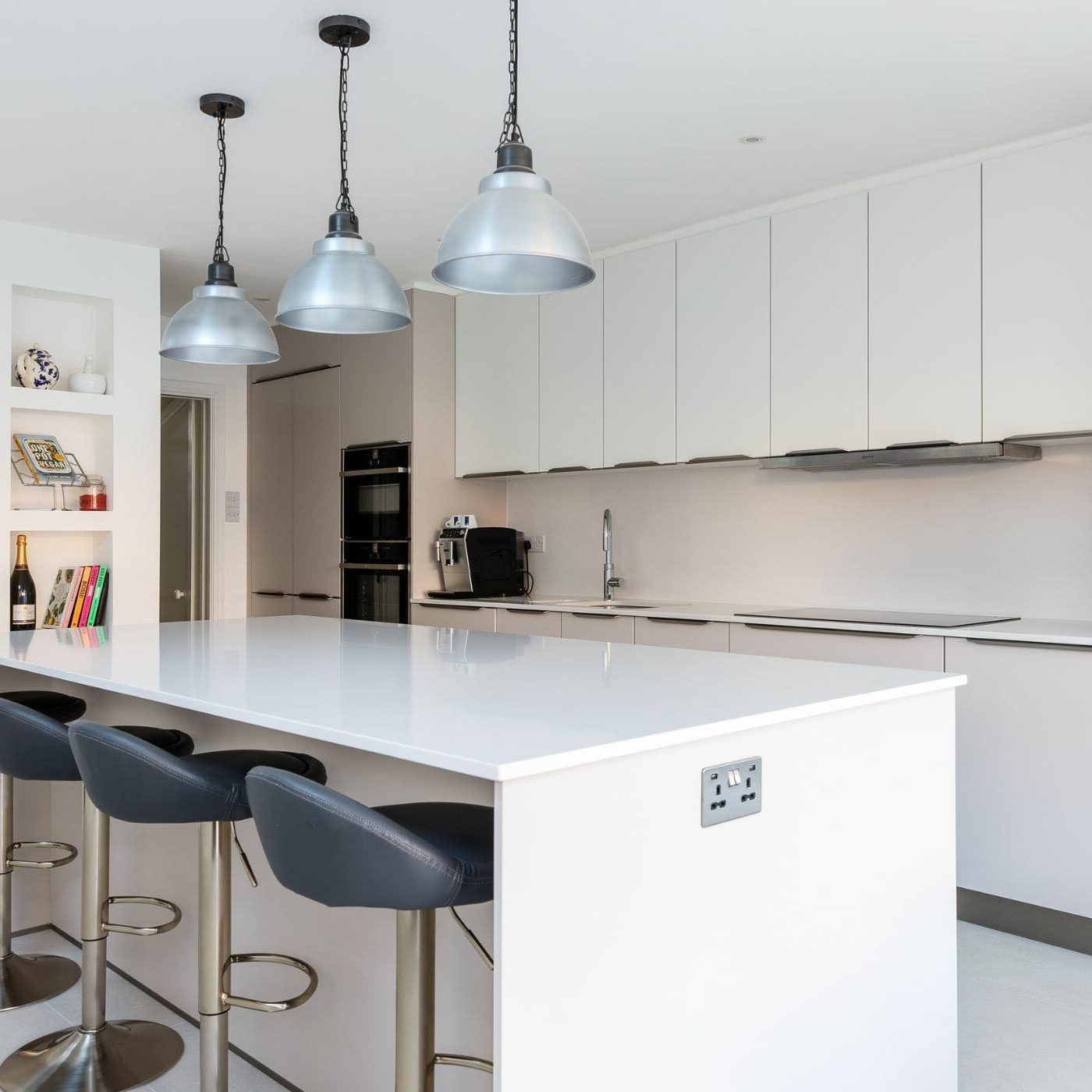 Superior Quality Wimbledon Kitchens
When it comes to premium kitchen design, Ebstone is a name you can trust. With over 30 years of experience in the industry, we have established an exemplary reputation for delivering superior-quality kitchens near Wimbledon. Our commitment to design excellence ensures that every aspect of your kitchen, from the finest materials to the smallest finishing touches, is crafted with the utmost precision and care.
Combining our experience and craftmanship with German and British manufacturing, we have all aspects of your kitchen design covered. Whether you are seeking modern German handleless cabinetry with polished finishes, or timeless, traditional British interiors that breathe life and warmth into your existing space, there is something to meet all tastes and styles in our collection. As well as spectacular cabinetry, we offer a wealth of beautiful finishes to complement your kitchen design, from elegant worktops to integrated lighting, there's so much to choose from at Ebstone.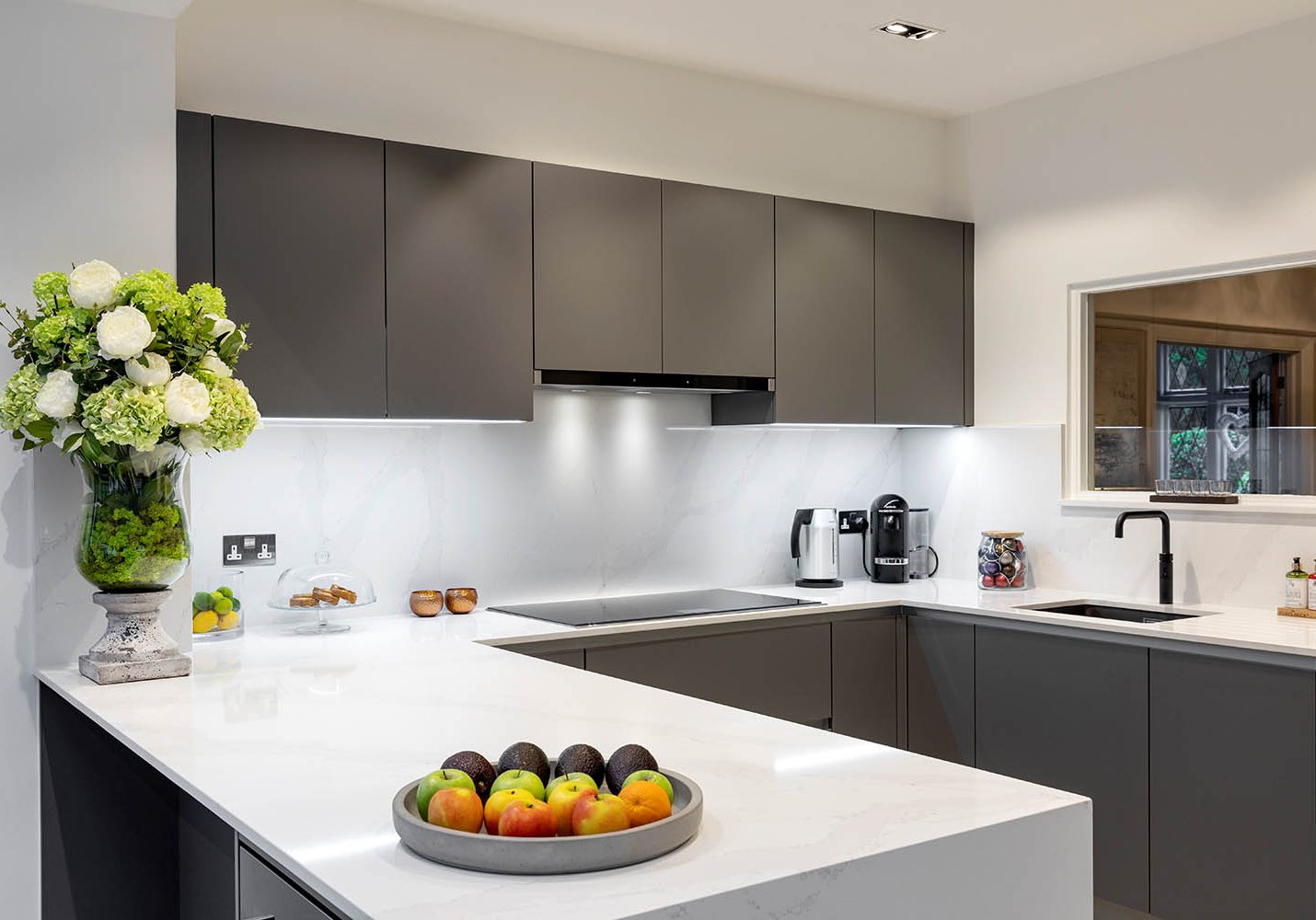 From minimalist German designs to classically crafted British furniture, we have an extensive collection of luxurious products for you to choose from. All our ranges are available in a vast selection of exquisite finishes.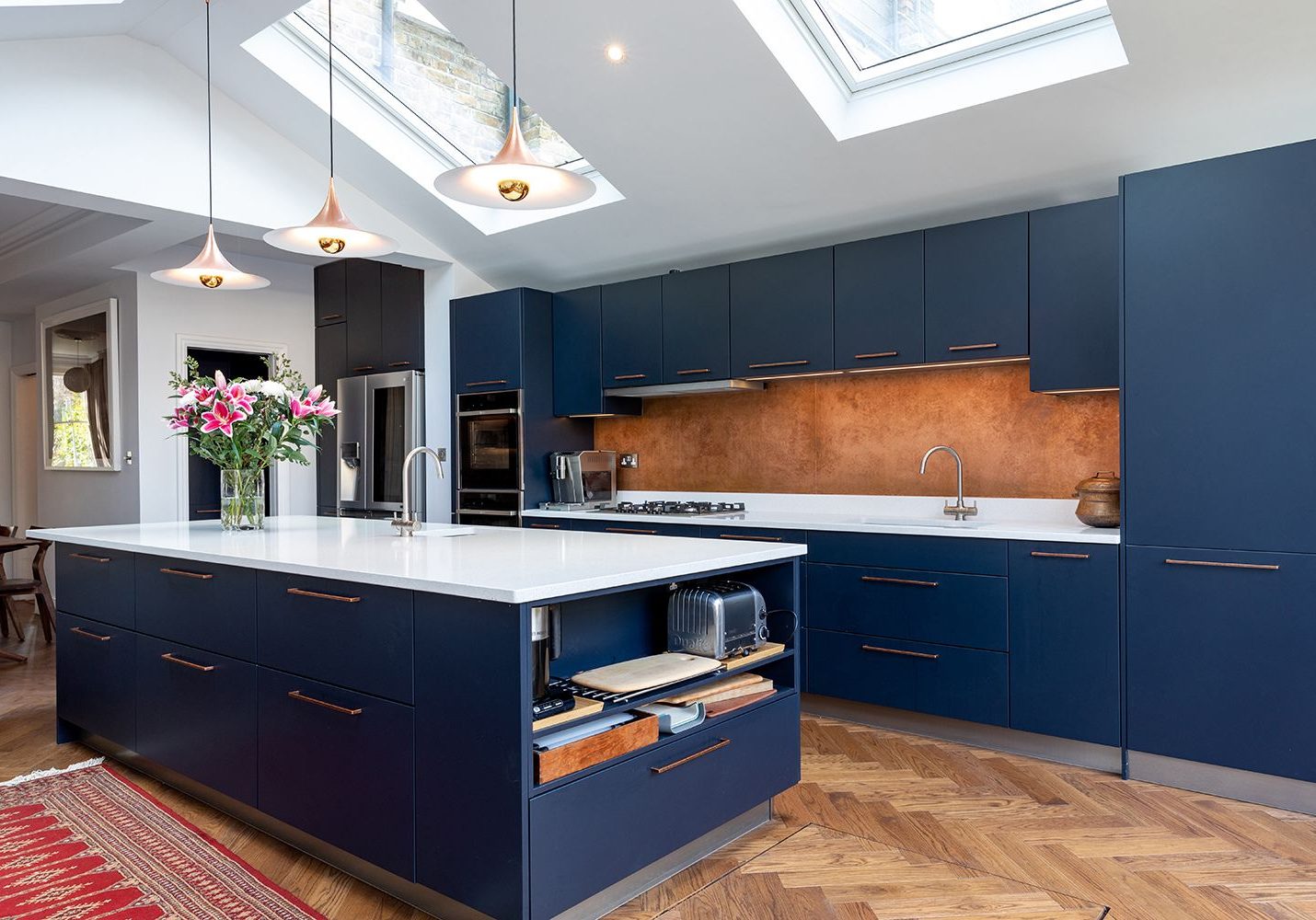 Our expert team is here to support you from design to installation. Whether you need help with spatial planning or managing the technical elements of your project, we offer all the guidance you need to make your kitchen a reality.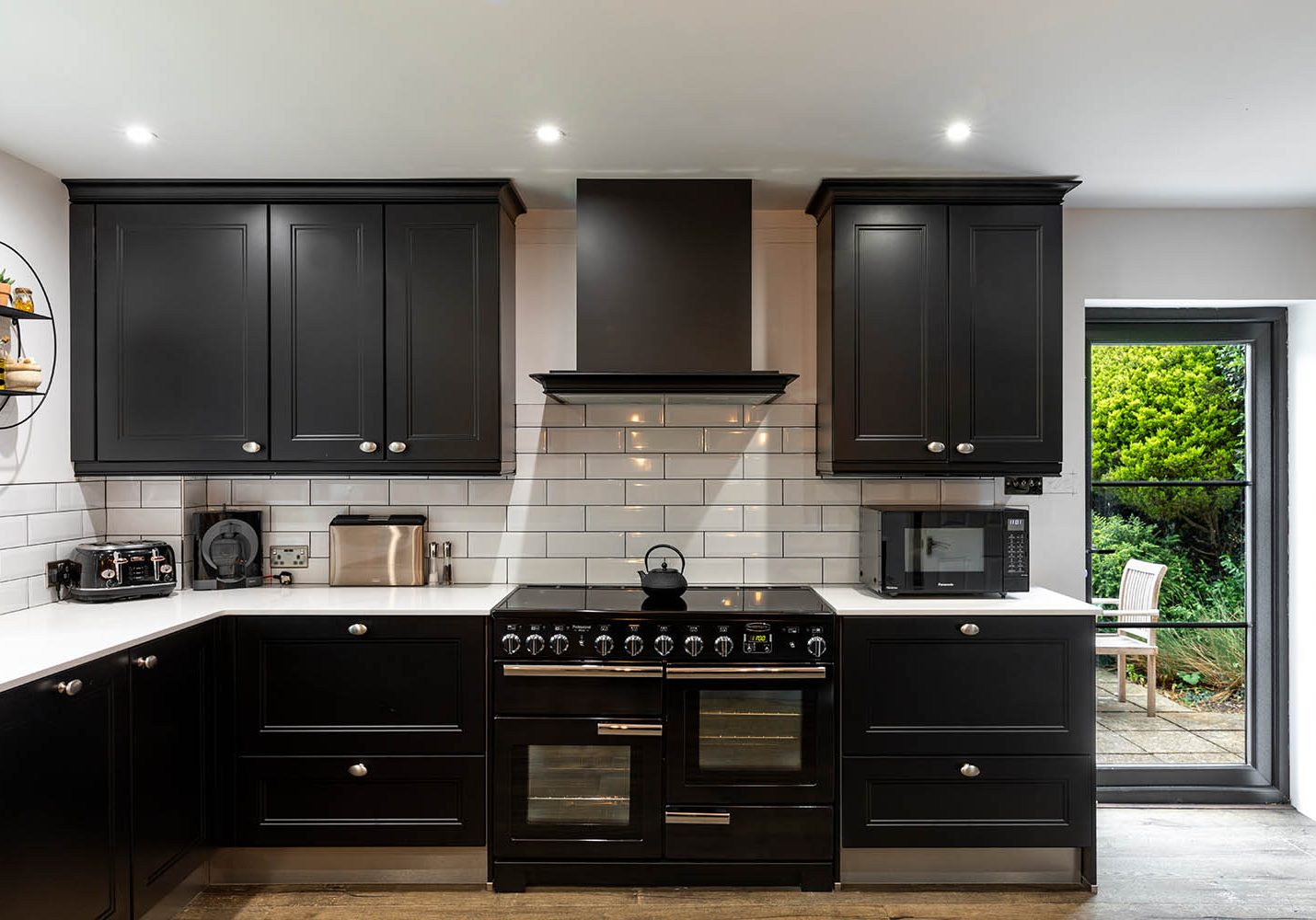 Our family team has been designing and installing high-end kitchens for over 30 years. Our professional expertise and unwavering commitment to excellence have earned us an outstanding reputation throughout South West London.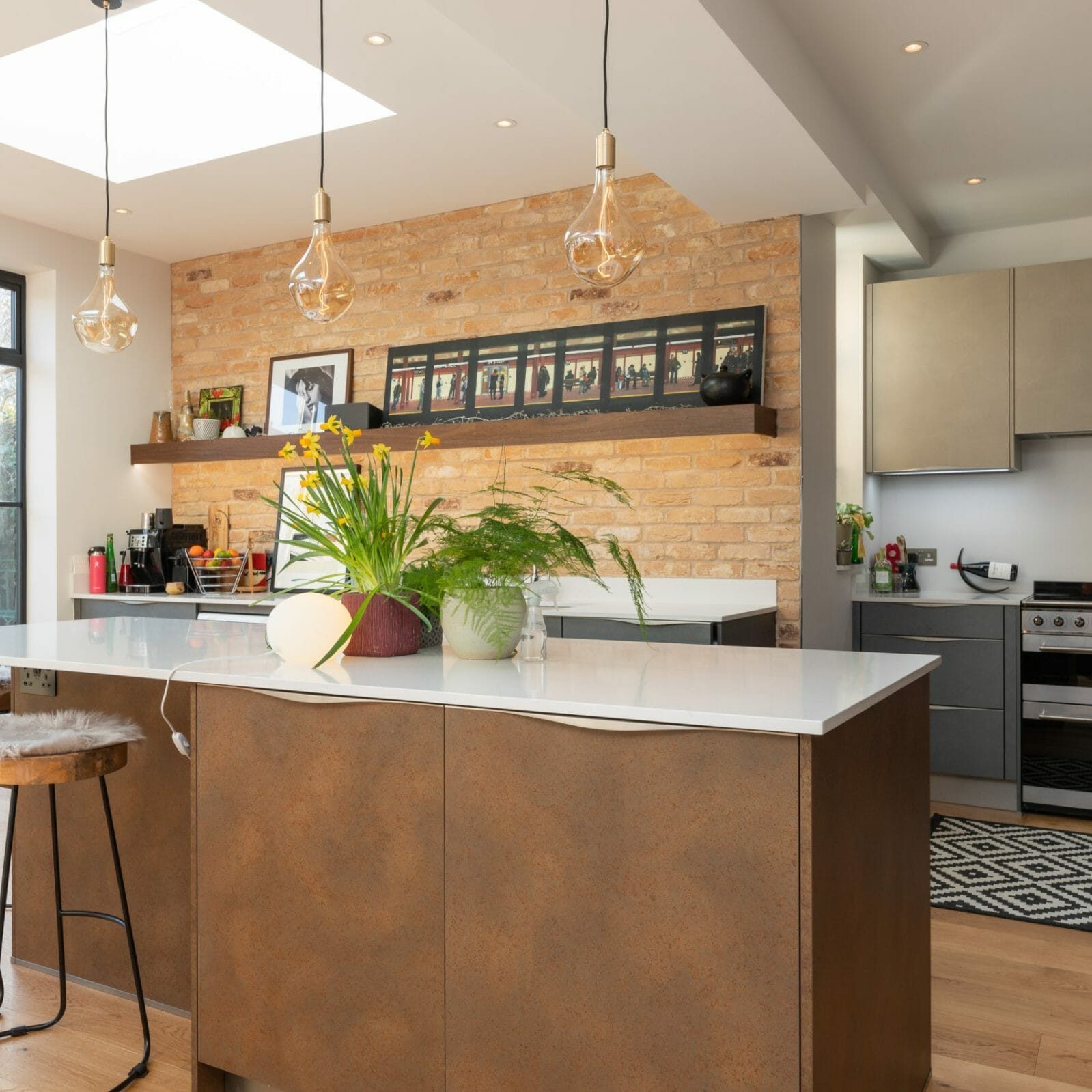 An Enjoyable Journey from Design to Installation
Our talented designers and craftsman strive not only to create and build a beautiful bespoke kitchen that surpasses all your expectations but also in delivering an enjoyable design journey where you have peace of mind, knowing that your design and installation are in trusted hands. From the initial consultation to the final installation, our skilled team are with you every step of the way providing a stress-free experience. As a family-run business boasting a 30-year heritage, we are committed to providing a comprehensive service. Here at Ebstone, our design experts will take the time to understand your needs and aspirations, working closely with you to design a kitchen that perfectly suits your lifestyle. With our expertise and attention to detail, we ensure that every element of your kitchen is meticulously planned and executed. Communication is key, and we pride ourselves on including you in every step of the process, ensuring we exceed your expectations with each detail of your kitchen masterpiece.
State-Of-The-Art Appliances
In addition to our exquisite designs, we offer a range of state-of-the-art appliances that combine functionality with style. We understand the importance of having high-quality appliances that enhance your cooking experience and make everyday tasks a breeze. At Ebstone Kitchens, we pride ourselves on working with the industry's most renowned brands including NEFF, Miele, Blanco, Siemens and Quooker. Whether you love creating your latest culinary masterpiece or appreciate gadgets that simplify your day-to-day life, our advisers at Ebstone can guide you in the right direction to selecting the perfect appliances to elevate your lifestyle. With our carefully selected range of appliances, you can enjoy the latest in technology and innovation, ensuring that your kitchen is not only beautiful but also practical and efficient.
Visit Our Kitchen Showroom Near Wimbledon
To truly appreciate the quality and craftsmanship that goes into our bespoke kitchens, we invite you to visit our showroom near Wimbledon. Here, you can explore our stunning displays, experience the superior finishes and materials firsthand, and get inspired by our design concepts. Our knowledgeable staff will be on hand to guide you through the various options and help you make informed decisions about your dream kitchen. Our beautiful boutique showroom is located on Northfield Avenue in Ealing and is the perfect place to start your design journey. Discover a variety of kitchen displays from the intricate and traditional to the contemporary and minimal, nothing compares to seeing all we have to offer up close. Here, you can truly experience the superb craftsmanship and design excellence that Ebstone is renowned for and elevate your kitchen to a new level of sophistication.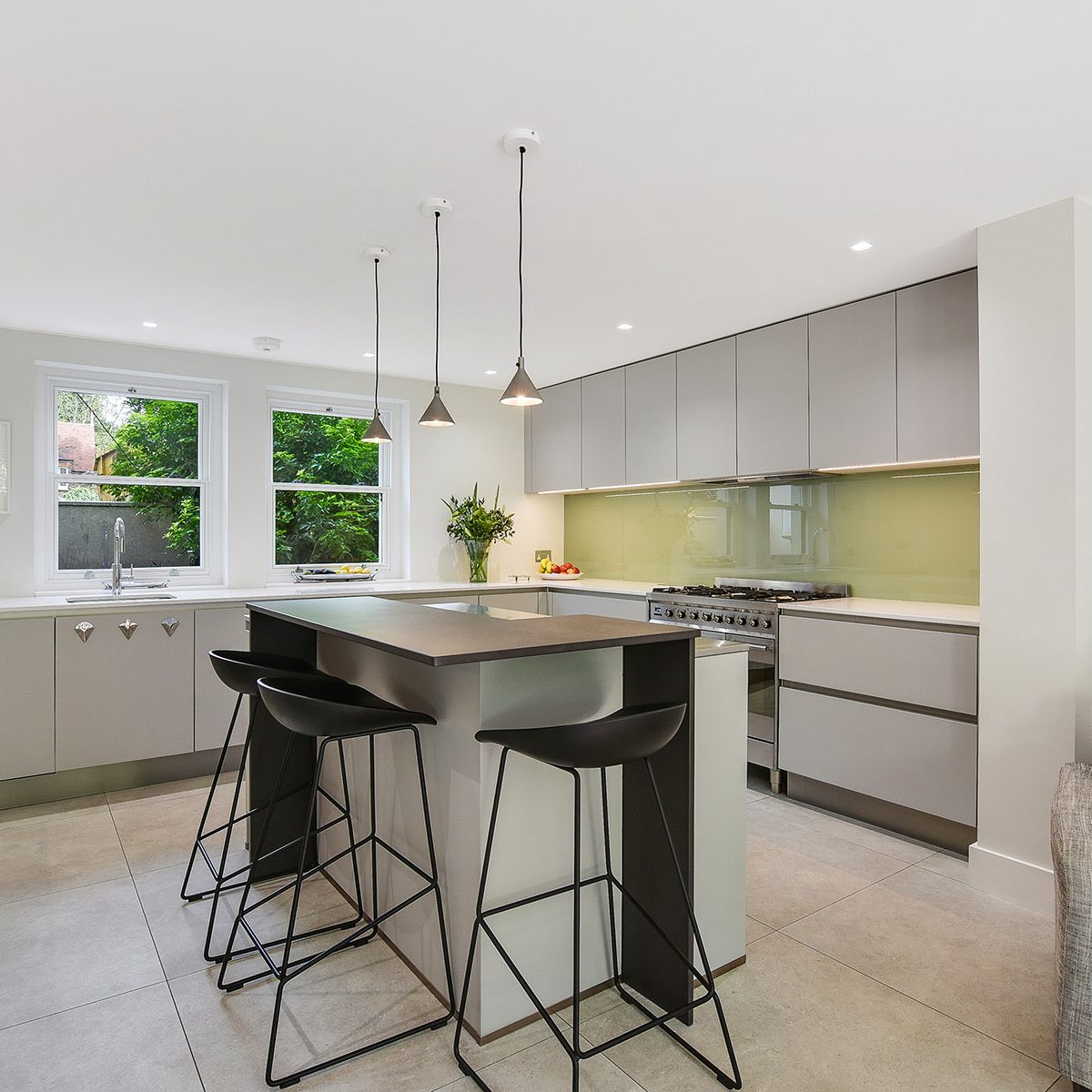 If you're ready to transform your kitchen into a space of unparalleled beauty and functionality, it's time to take the next step with Ebstone. Contact us today to schedule a free consultation with one of our experienced designers.