Discover our finest collection of beautiful bespoke kitchens at Ebstone, with over 30 years of experience in the industry, our family-run team is dedicated to bringing high-quality, stunning kitchens to Kensington and beyond.
At Ebstone Kitchens, luxury and craftsmanship meet to create outstanding and bespoke kitchen spaces designed around you. As a family-run company with leading and unrivalled expertise in the industry, we take pride in delivering flawless kitchen designs that exude elegance and sophistication. We appreciate that a kitchen is more than just a place to cook; it is the heart of your home and a place where lasting memories are made. With an Ebstone kitchen from our British or German collection, you can elevate your lifestyle and make a statement of luxury and refinement. Whether you prefer a classic, timeless design or a contemporary, cutting-edge space, we have the expertise to meet and exceed all your expectations.
Kensington Kitchens Designed Around You
At the heart of our philosophy lies the belief that every kitchen is a reflection of its owner, and we collaborate closely with you to understand your needs, preferences, and aspirations.
At Ebstone Kitchens, our passion for creating unique kitchens is fuelled by our deep-rooted commitment to craftsmanship, our attention to detail and our dedication to creating bespoke living spaces for clients. With decades of experience, our team of skilled designers and artisans possess the expertise to transform your vision into reality. Every kitchen we create is a work of art, meticulously crafted to suit your unique taste and lifestyle. In our pursuit of perfection, we leave no detail overlooked. From the finest hardware to the most exquisite materials, we source only the highest quality components to create kitchens that stand the test of time. We believe that the tiniest details can make the biggest impact in your kitchen and will talk you through all the options so you can make informed decisions about your project, from the choice of luxurious splashbacks to the integrated lighting, no element is left uncovered.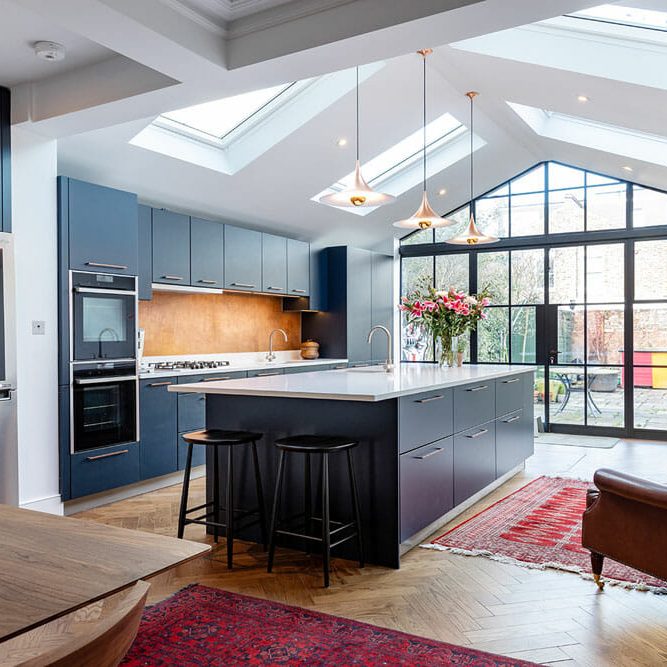 Your Bespoke Design Journey
Our bespoke design journey ensures that your kitchen is not only a functional space but also an expression of your individuality. From your initial design brief to the final stages of fitting, our family-run team are with you every step of the way. We want you to fall in love with every aspect of your kitchen design and will work closely with you to get the entire view of your dream kitchen, so we can make that dream a reality.
At Ebstone, we understand that transforming your kitchen can feel overwhelming, rest-assured that with our experienced team, your project is in trusted hands. We will guide you through every step of the process, guaranteeing a stress-free, relaxed journey where our experts will answer any queries and give you peace of mind throughout the transformation. Our talented team bring passion, knowledge, and over 30 years of experience to every phase of your design journey, ensuring that each bespoke kitchen is a true masterpiece and a reflection of your unique personal style and preferences.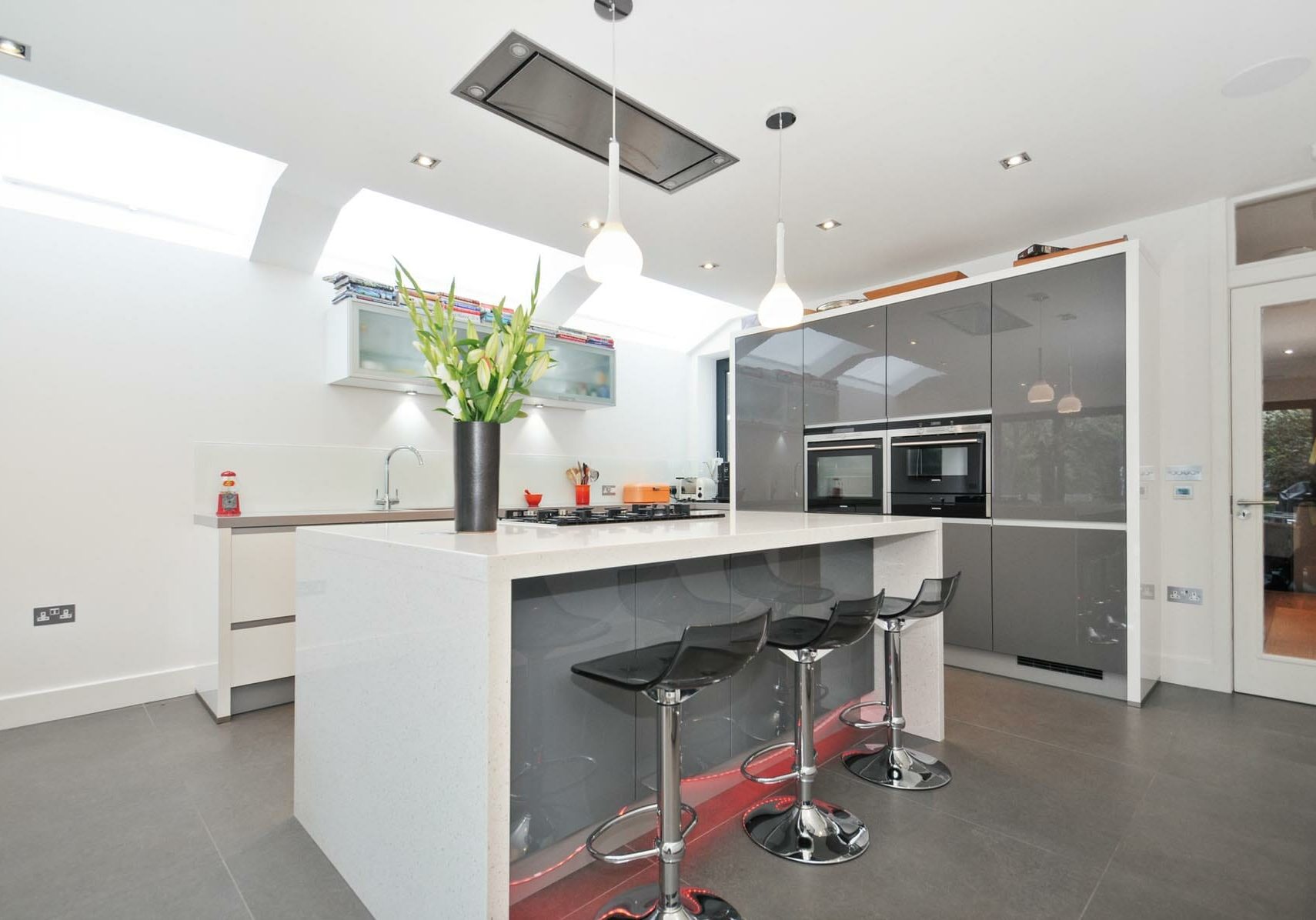 From the precision-engineering of our German kitchens to the rustic charm of British interiors, there is something to suit all tastes in our extensive range.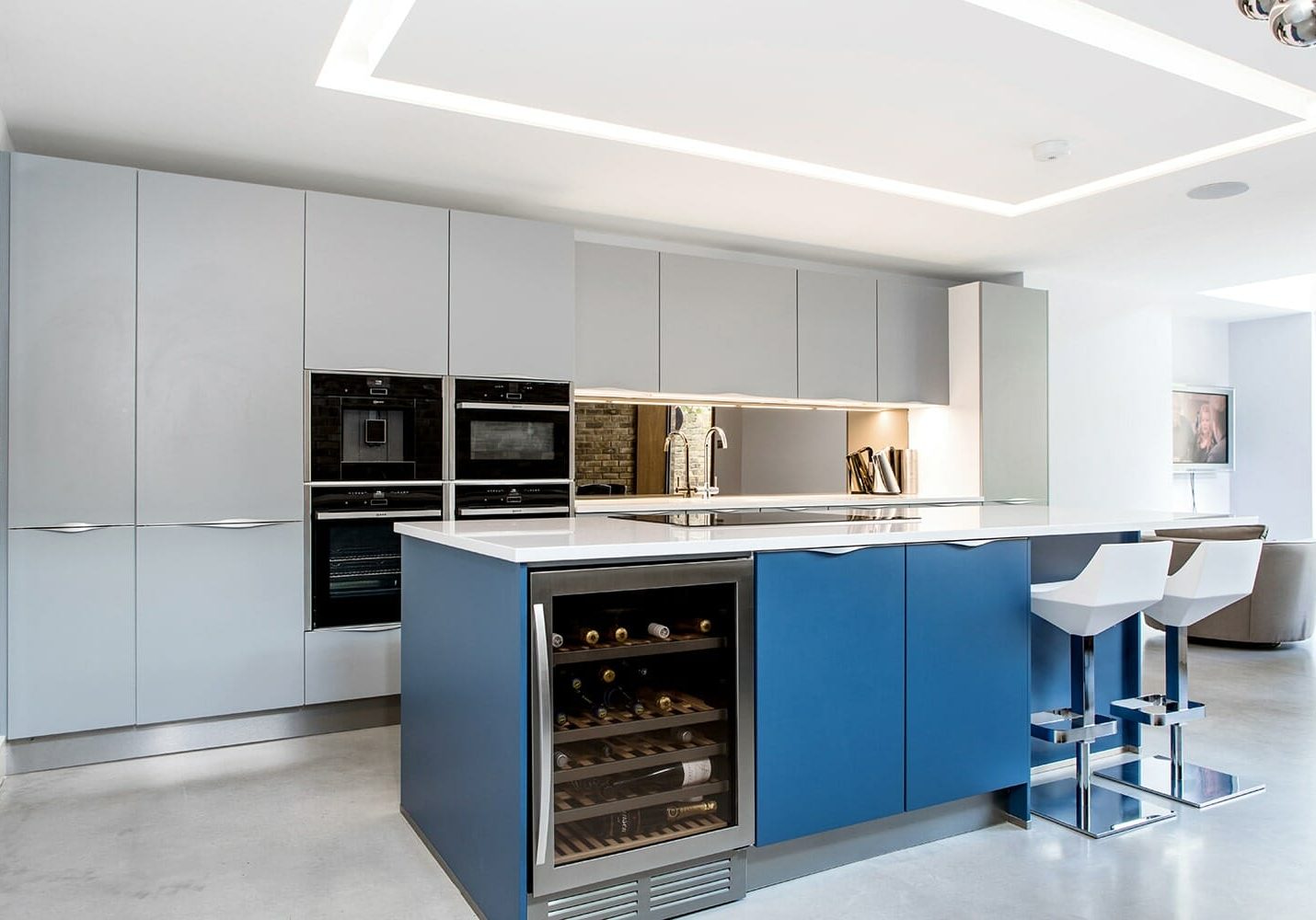 With decades worth of experience in the kitchen industry, your upcoming project is in trusted hands with our team of talented experts.
From cabinetry to worktop materials, everything about our service and execution is bespoke. We pride ourselves on our personal, friendly approach.
Cutting-Edge Appliances for Modern Living
Embrace the latest in kitchen technology and innovation with our cutting-edge appliances. We source top-of-the-line appliances from renowned brands such as Neff, Siemens, Miele, Blanco and Quooker to blend seamlessly into your exquisite kitchen design. Whether you are a culinary enthusiast or simply seeking the convenience of modern living, our curated selection of appliances will elevate your kitchen experience. At Ebstone Kitchens, we believe that form and function should harmonize to create the perfect kitchen space. Our designers skilfully blend aesthetics with practicality, ensuring that your kitchen is not only visually stunning but also highly functional. From ingenious storage solutions to state-of-the-art appliances, we infuse intelligence into every aspect of the design.
A Luxurious Showroom Near Kensington
We invite you to visit our luxurious showroom, conveniently located in Northfields just a 25-minute tube journey from Kensington and a short walk from Northfield's Station. You can take the Circle, Piccadilly or District Line to reach us or alternatively, we are only one mile away from Brentford overground station. At our showroom, prepare to immerse yourself in a world of inspiring kitchen designs and explore a realm of beauty and creativity as you peruse our range of styles, materials, and finishes. From showstopping worktops to astounding appliances, nothing compares to experiencing our high-quality interiors first-hand. Not only is it an opportunity to ignite your creativity with our eight breathtaking German and British kitchen displays but it's also the perfect place to meet our expert team. They will happily guide you around our stunning space, talking you through everything we have to offer and listening to all your design ideas for your upcoming project.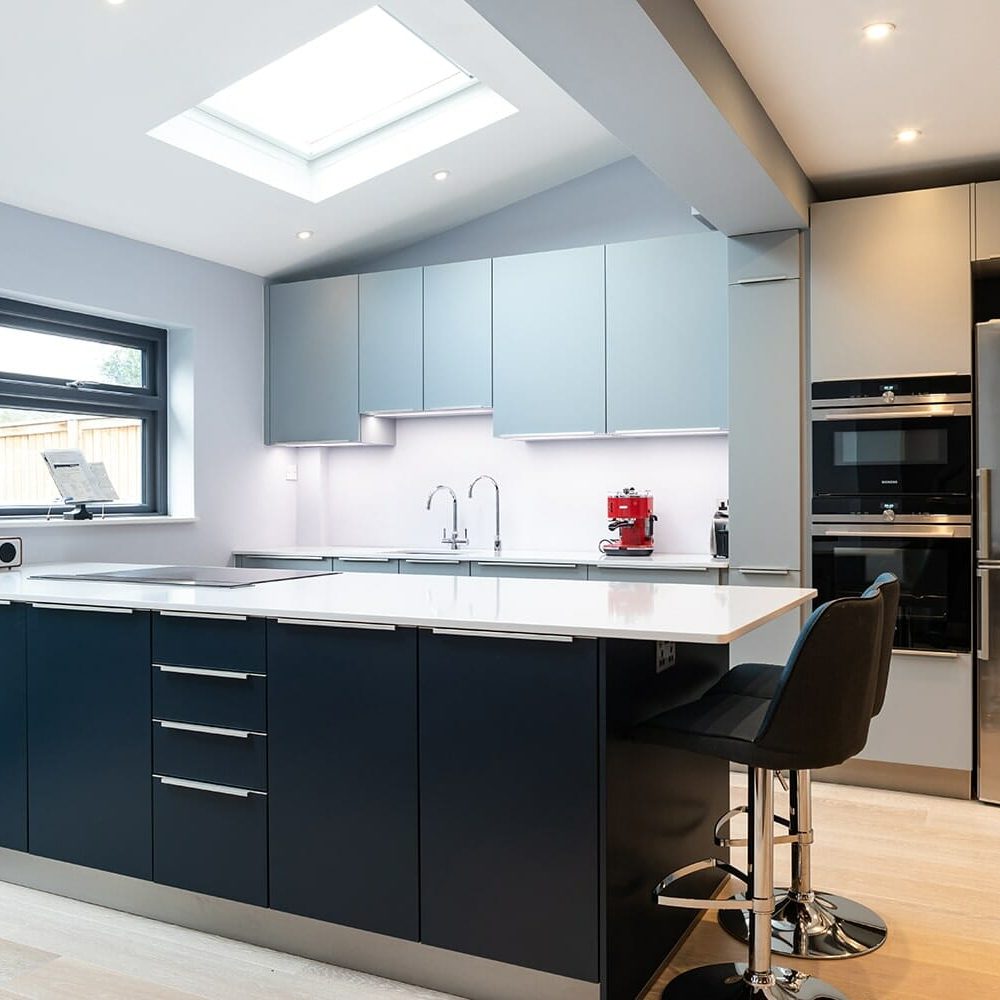 Whether you're beginning to consider a new kitchen for your home or are ready for your design transformation, our staff are on hand to give you expert advice and discuss all the details with you. Our Ealing showroom is a testament to the quality and excellence that define Ebstone Kitchens, and we look forward to showing everything we have to offer that will give your home a new lease of life.
If you would like to find out more about our stunning interiors at Ebstone Kitchens and are ready to take the next step in your design journey, feel free to contact us today to arrange a free consultation with one of our expert designers.