Ebstone is the destination for high-end, bespoke kitchens in Weybridge. With a family-run heritage spanning over three decades, we are more than just a kitchen supplier – we are a team of dedicated specialists with your best interests at heart. Whether you're looking for an elegant and inviting traditional interior or a chic and minimal contemporary design, we will take the time to tailor every detail to your needs. And with a handpicked selection of exceptional quality British and German products to choose from, you can rest assured your new space will deliver on style, practicality, and longevity. As an independent family team, we pride ourselves on our customer service. We know that renovating your home can be stressful. Hence, we are here to guide you through every stage. Get in touch now to learn more about how we could help you bring your dream Weybridge kitchen to life.
Exceptional Bespoke Kitchen Design Weybridge
As the heart of your home, we believe your Weybridge kitchen should reflect your unique style as well as deliver uncompromising functionality. That's why we always take the time to listen to your likes, dislikes, and practical requirements before working with you to craft the perfect design. Our skilled designers call upon their years of experience and outstanding creativity to devise tailor-made solutions for all our clients. And with our superb range of minimal modern cabinetry, intricate traditional furniture, luxurious worktops, and stylish accessories, you'll find everything you need to bring your vision to life.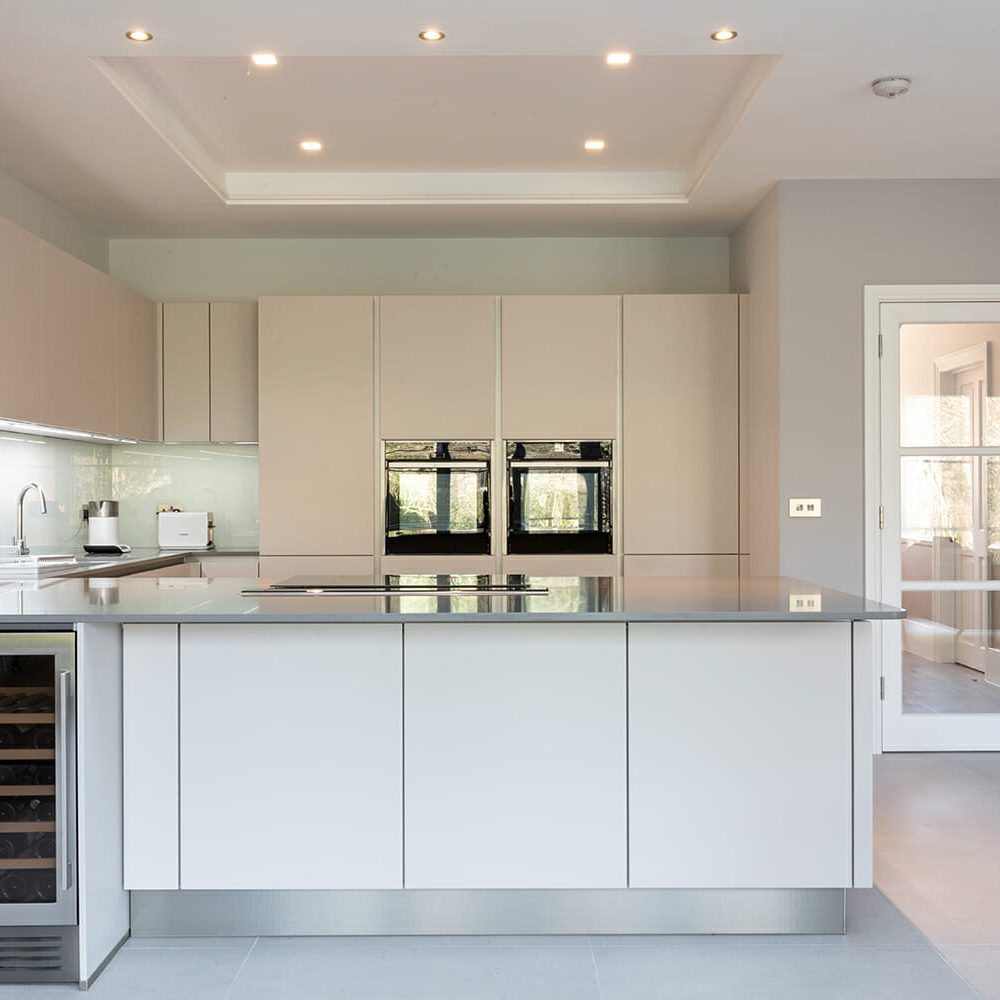 The Finest Quality Weybridge Kitchens
Having dedicated over 30 years to designing and installing exceptional bespoke kitchens, it's fair to say our standards are exacting. We expect all our work to meet the highest professional standards. Hence, we have gone to great lengths to source the very finest products. Our cabinets are crafted to order in the UK and Germany by top manufacturers who consistently utilise the highest quality components and materials. This allows us to deliver kitchens that are as outstanding to use as they are to admire.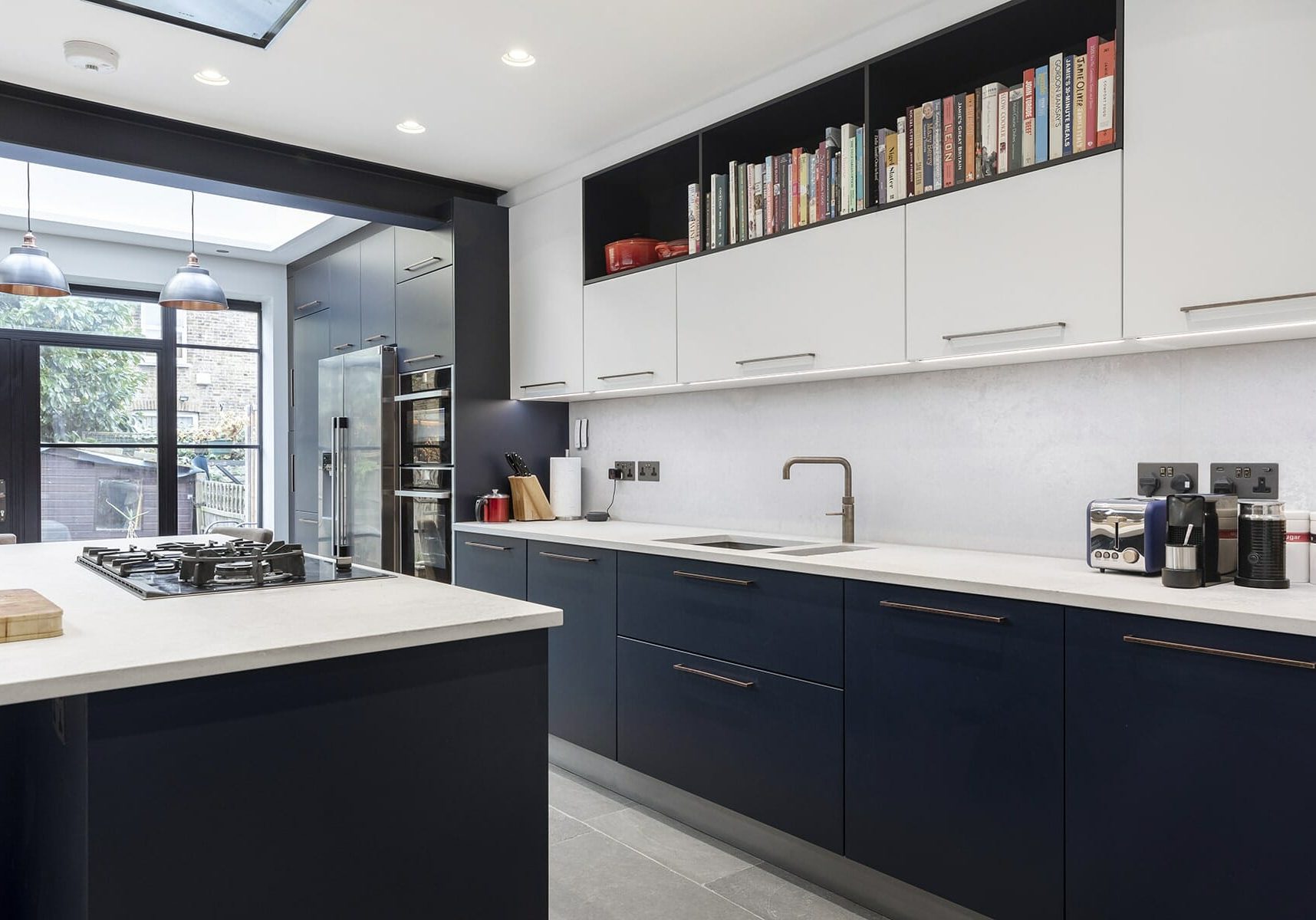 From minimalist German designs to classically crafted British furniture, we have an extensive collection of luxurious products for you to choose from. All our ranges are available in a vast selection of exquisite finishes.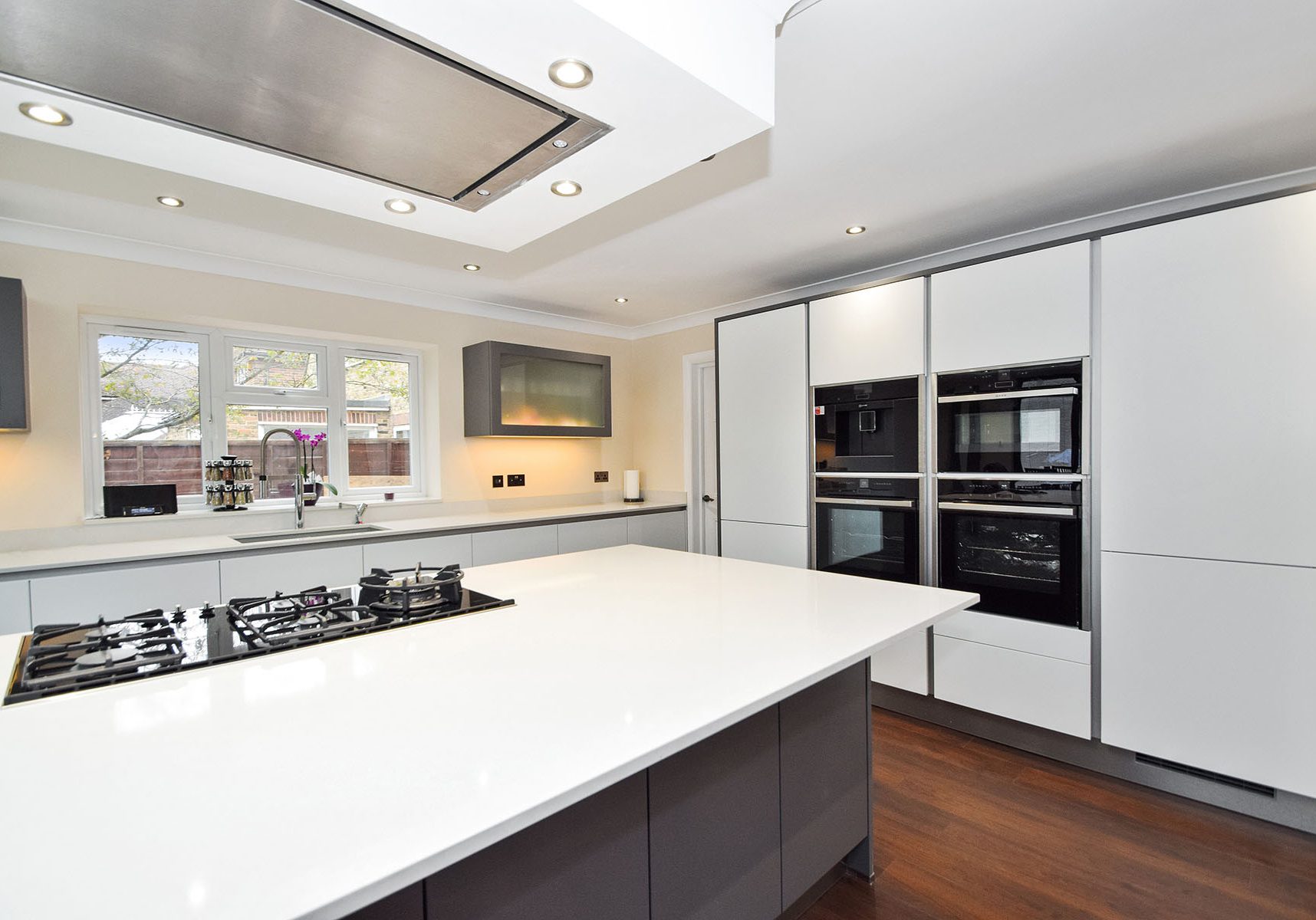 Our expert team is here to support you from design to installation. Whether you need help with spatial planning or managing the technical elements of your project, we offer all the guidance you need to make your kitchen a reality.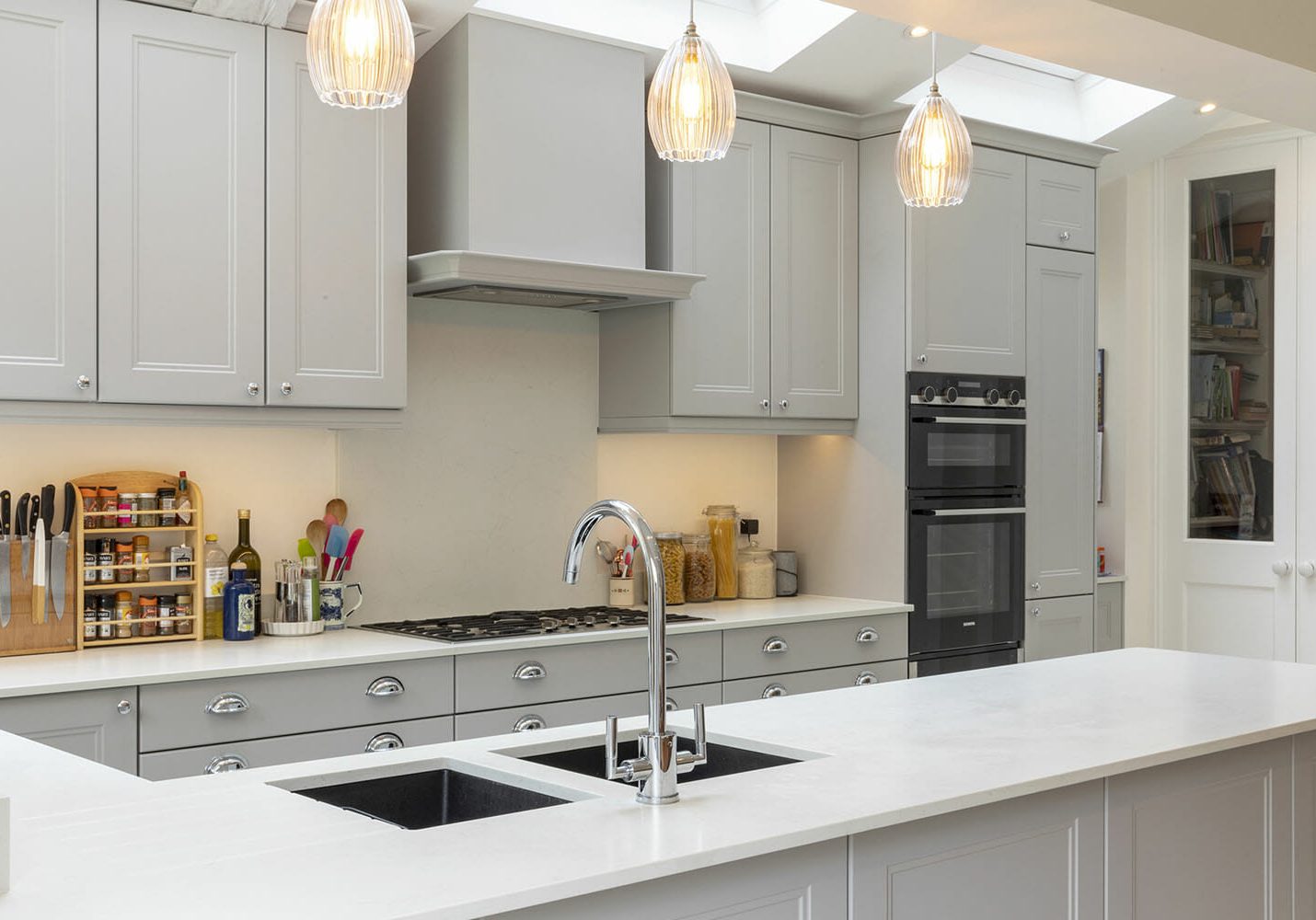 Our family team has been designing and installing high-end kitchens for over 30 years. Our professional expertise and unwavering commitment to excellence have earned us an outstanding reputation throughout South West London.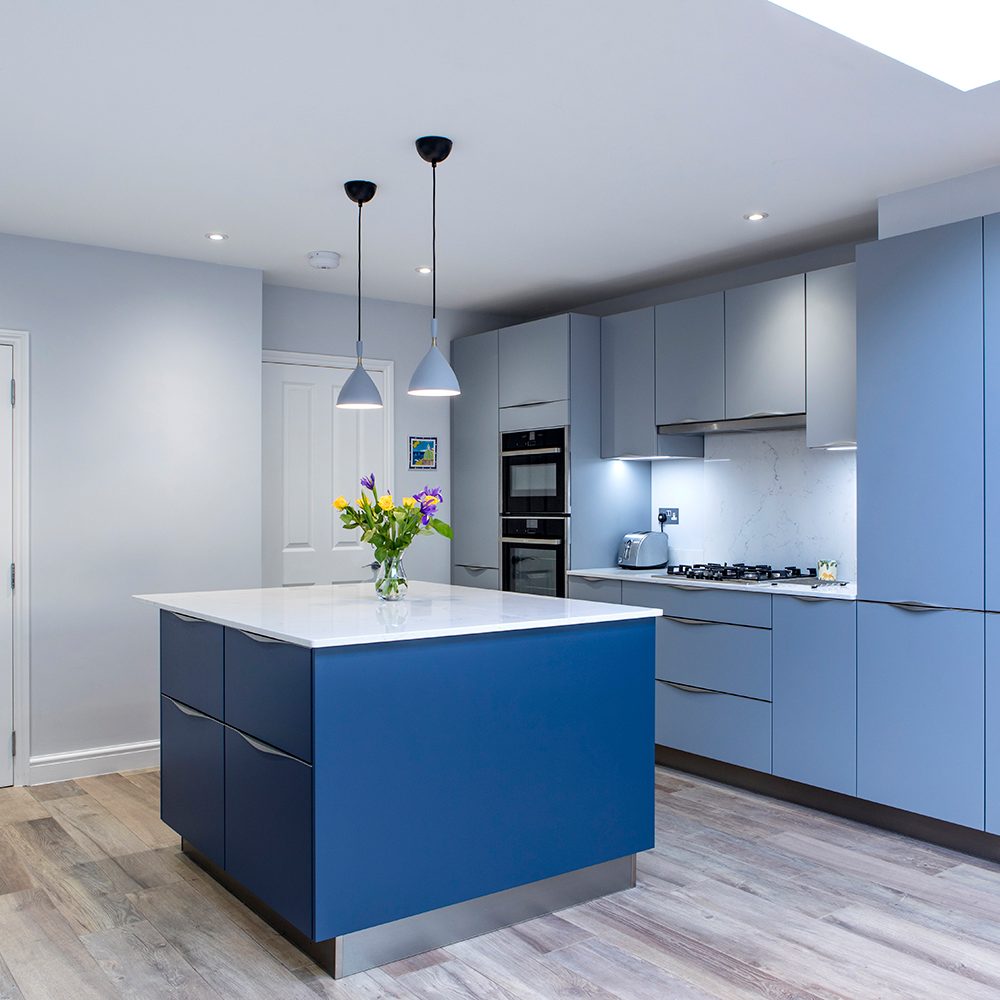 Outstanding Service From Design To Installation
As a close-knit independent team, we take great pride in providing the best possible service. We appreciate that embarking on a project to transform your kitchen can be daunting, and are committed to making the process as simple and stress-free as possible. Once we have finalised your bespoke design, our trusted project managers and fitters will work with you to bring your vision to life. Whether you are extending your home, remodelling your existing kitchen, or undertaking an exciting new build, our highly skilled team is equipped to handle your project with precision and care.
At Ebstone Kitchens, we pair our exceptional designs with top-tier appliances from industry-leading brands such as NEFF, Miele, Siemens, and Quooker. Plus, as elite NEFF MasterPartners, we boast a range of brand-new cutting-edge NEFF products alongside a wealth of specialist knowledge and exclusive discounts. All our premium partner brands share our commitment to quality, innovation, and style. With our high-quality handpicked collection and specialist expertise, you can rest assured your Weybridge kitchen will deliver on both aesthetics and functionality.
Visit Our Showroom Near Weybridge
You can experience our stunning collection first-hand by visiting our beautiful showroom. From streamlined handleless kitchens to charming shaker cabinetry, our displays showcase the very best of British and German design. You'll also find an extensive selection of innovative appliances, accessories, sample finishes and worktops. Our studio is more than just a place to browse our products. It's somewhere to find inspiration, immerse yourself in new ideas, and see your vision coming to life. Our friendly and knowledgeable team will be on hand to guide you through our collection and show you how different colours, textures, and layouts could transform your space. Our showroom is situated south of Ealing, not far from Brentford station, and is just a 35-minute drive from Weybridge. We would be delighted if you stopped by to explore our collection and discuss your plans.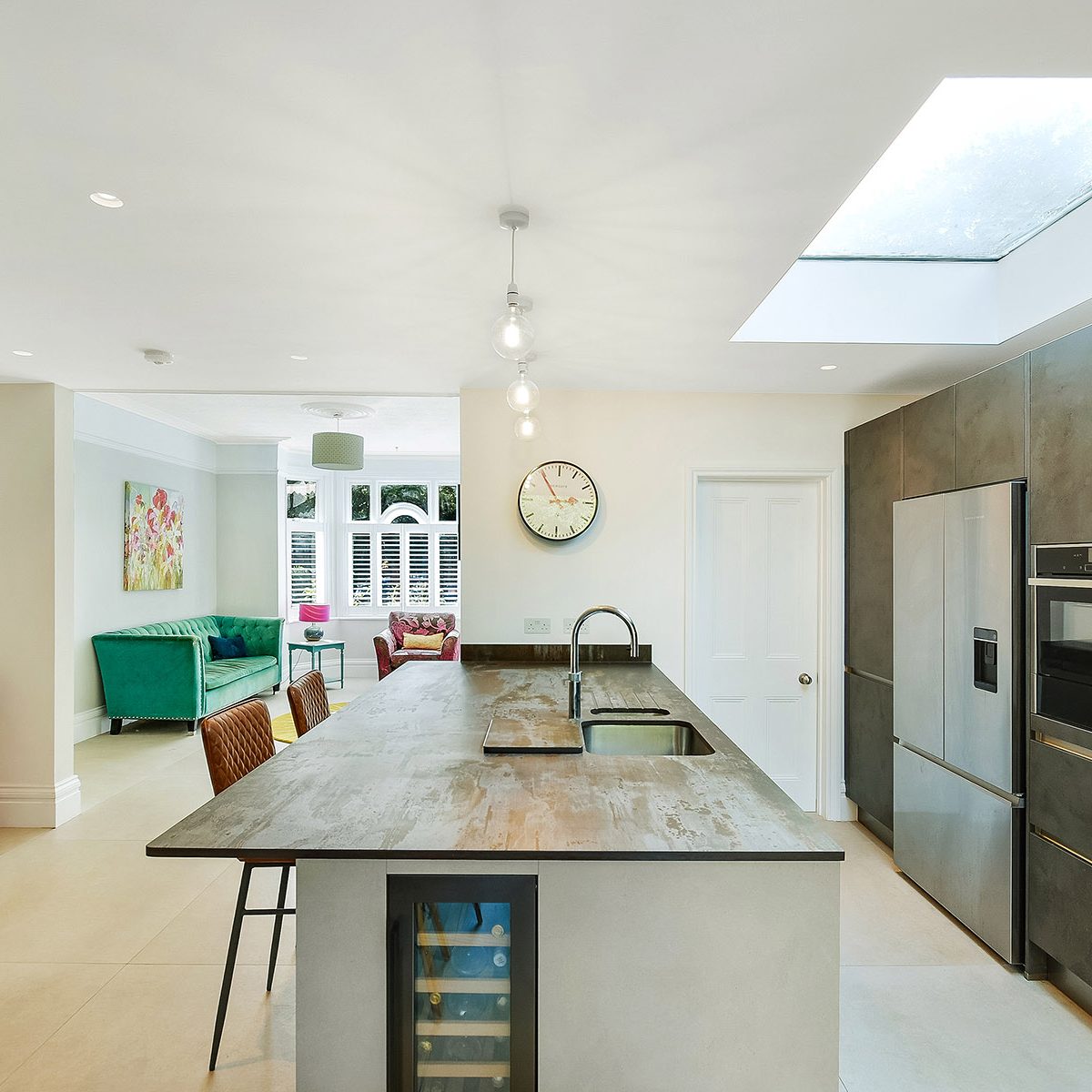 Take a step closer to achieving the kitchen you've always wished for by clicking the button below to arrange an appointment with a member of our friendly team…