Ebstone Kitchens has provided exceptional kitchen design in Twickenham and surrounding areas for over 30 years. Our extensive heritage is a testament to our passion for beautiful interiors and client satisfaction. We pride ourselves on creating beautifully bespoke British and German kitchens across Twickenham and beyond.
Bespoke Twickenham Kitchens Built Around You
Immerse yourself in the world of outstanding kitchen design at Ebstone Kitchens. Our philosophy centres on creating kitchens that reflect your unique style and needs. Our expert family-run team collaborates with you, ensuring that every element of your kitchen is tailored to your vision. From sumptuous splashbacks to exquisite finishes, we create kitchens that embody your personality. Our kitchens are built to last, and we delight in you enjoying every element of it.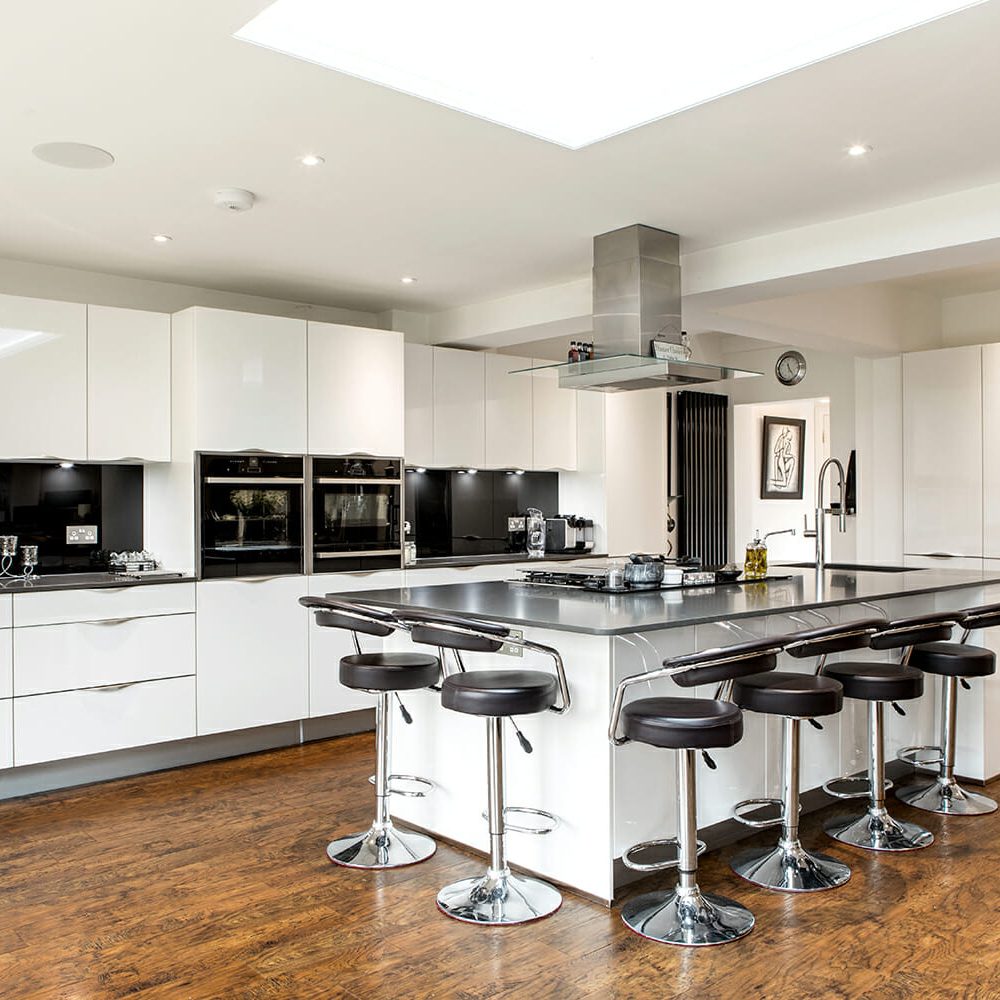 Premium Quality Across Twickenham
Quality is the cornerstone of Ebstone Kitchens. We bring you the finest materials, expert craftsmanship, and exquisite finishes that redefine luxury. Whether you desire the opulence of British craftsmanship or the precision of German engineering, our collection of kitchens boasts beauty and durability. Whatever your preference, from pared-back handleless to the rustic charm of shaker cabinetry, our wide range of kitchens have a plethora to choose from. Our talented team curates only the finest materials to bring your kitchen vision to life. When you choose Ebstone Kitchens, you are choosing nothing short of excellence.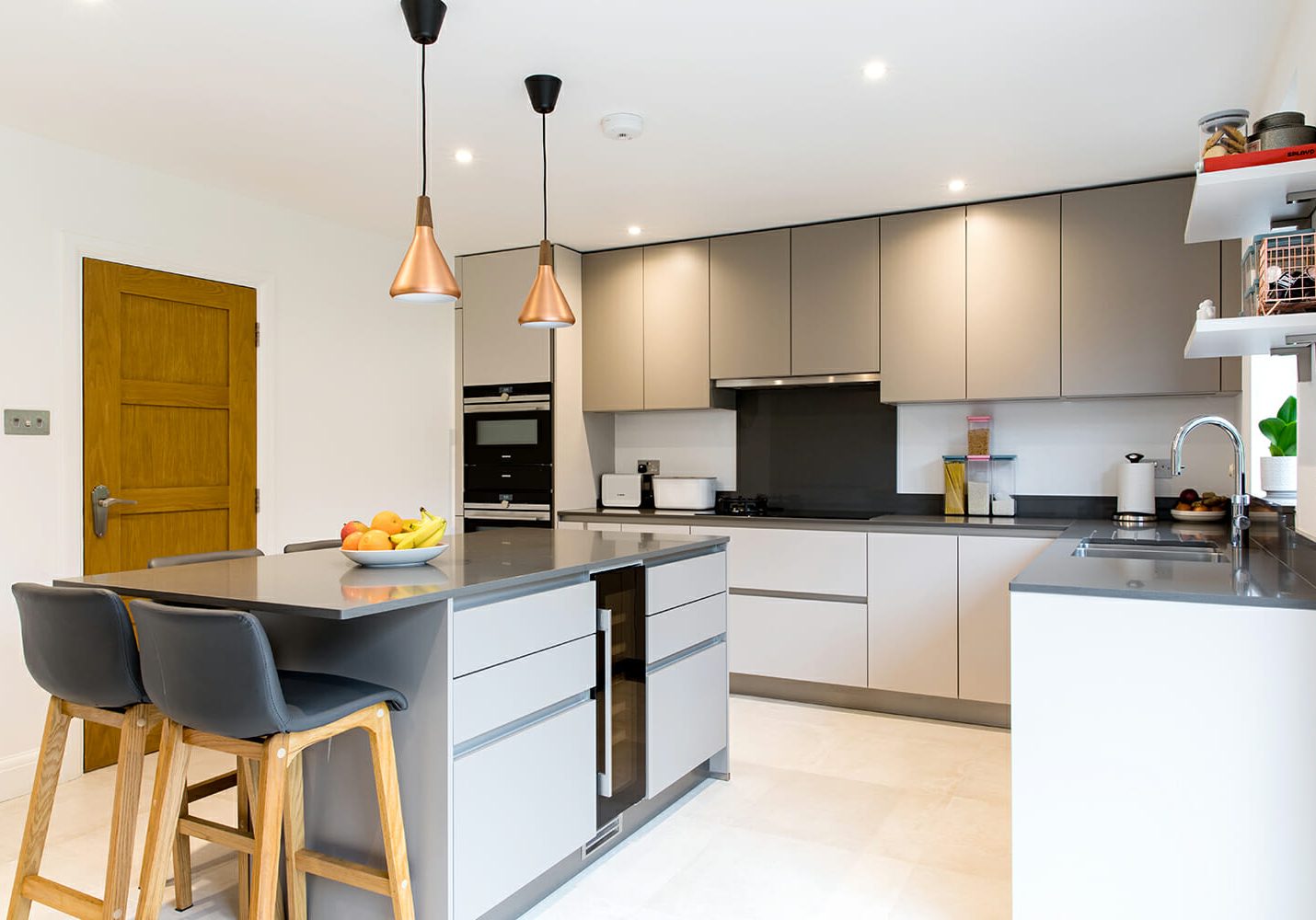 Since 1993, Ebstone Kitchens have been designing and creating kitchens for our Twickenham clients. Our expertise in crafting kitchens is unparalleled.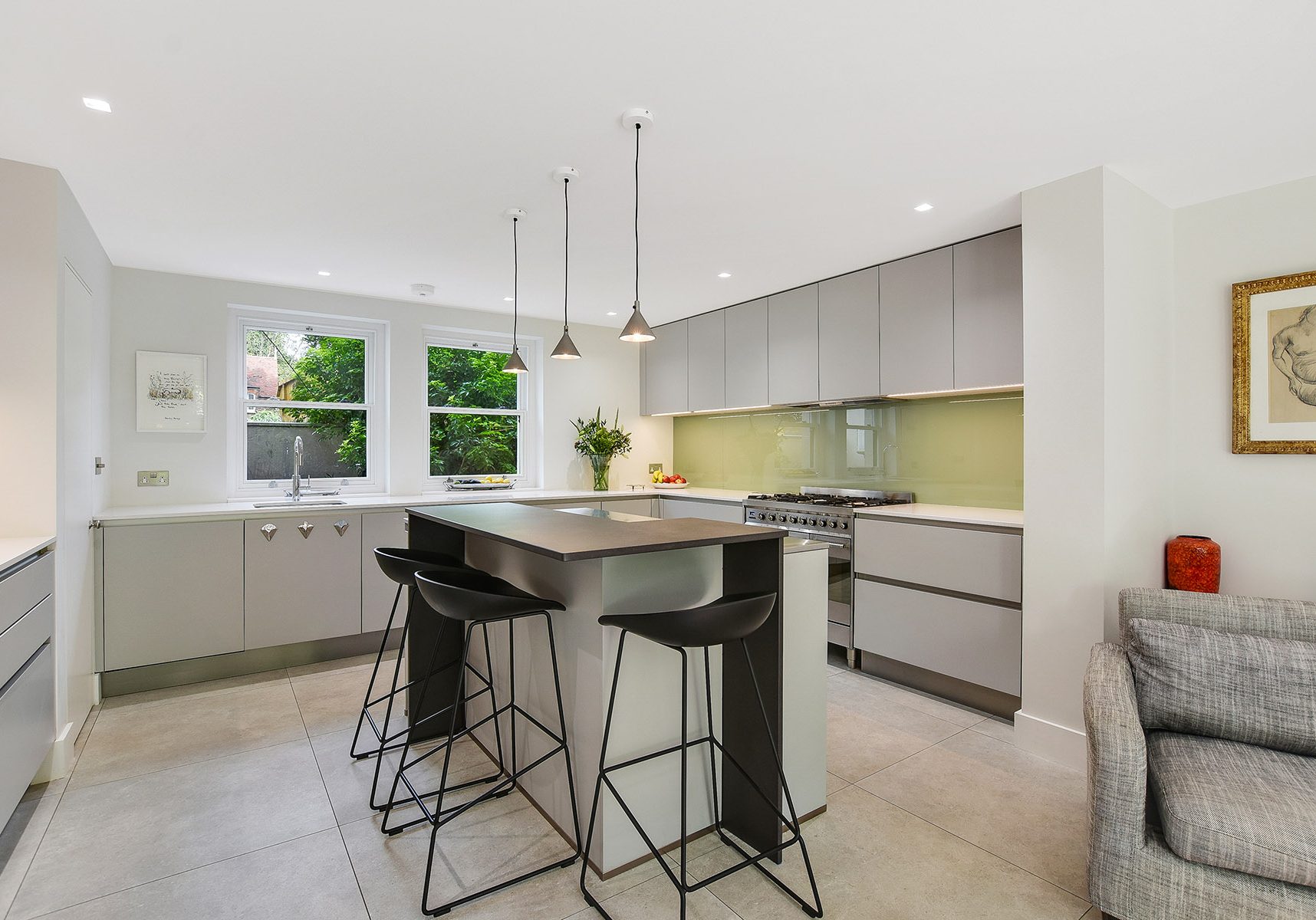 From the finishes on the cabinetry to the detailing of your brassware, we thrive on customising our designs to suit all of your needs and requirements.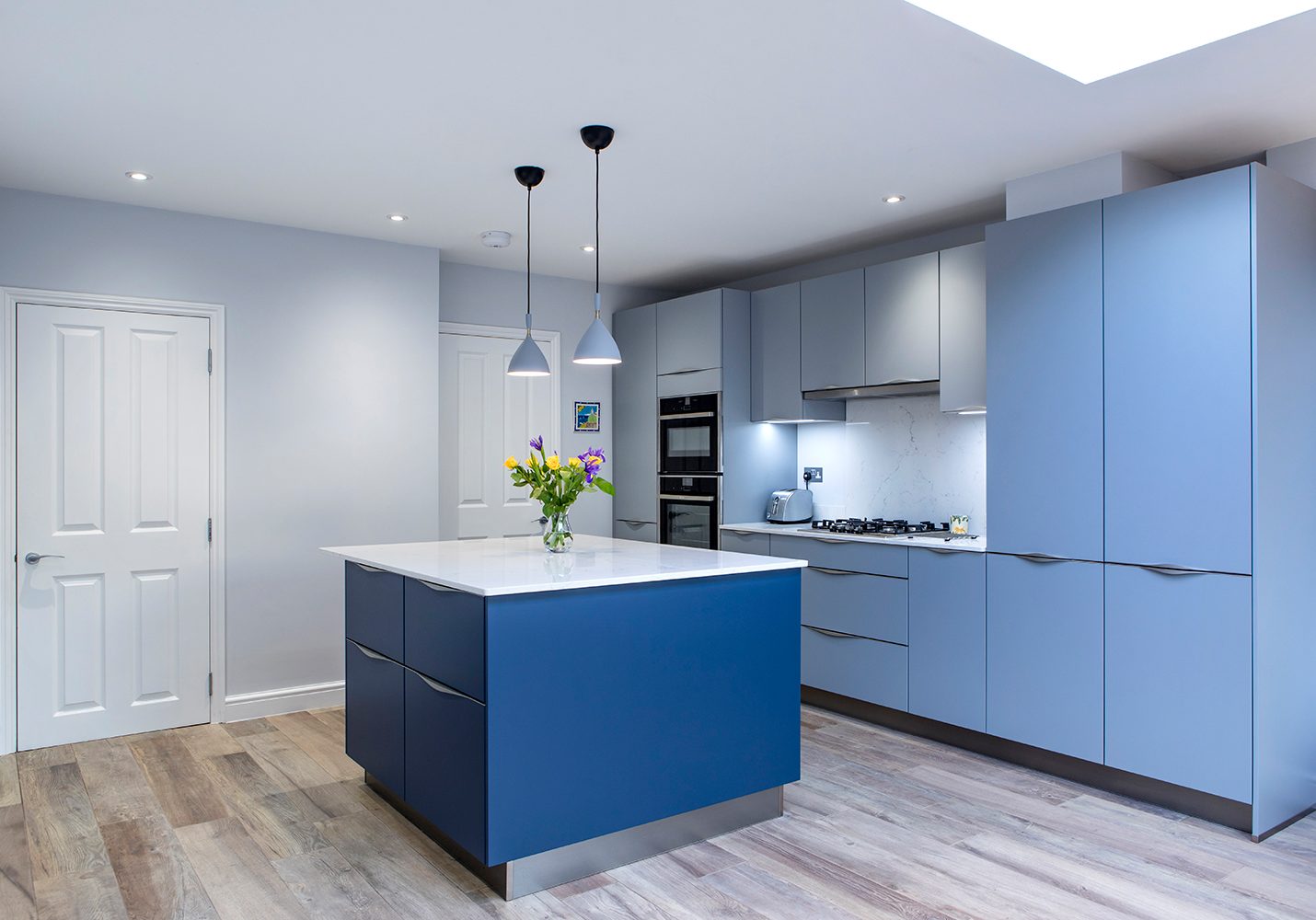 Our reputation is built on the positive relationships we have established with our clients, and we continue to deliver nothing short of exceptional in Twickenham.
Peace Of Mind From Start To Finish
With Ebstone Kitchens, you'll embark on a kitchen design journey that is seamless and stress-free. Our experienced team provides you with guidance and support from the initial consultation right through to the final installation. We appreciate that your upcoming kitchen transformation can feel like a daunting prospect. Rest assured with the personal approach from our team you can rely on open communication and honesty every step of the way. Our service is built on 30 years of exceeding our client's needs, and we pride ourselves on the long-standing relationships we have established with our clients in Twickenham. Your satisfaction and happiness underpin everything we do at Ebstone Kitchens, and we are committed to ensuring that your kitchen transformation is a joyful experience from start to finish.
Discover Cutting Edge Appliances
At Ebstone Kitchens, innovation is at the forefront of our designs as we work with prestigious brands such as Quooker, Miele, Blanco, Siemens, and NEFF to propel your kitchen design into the modern age. We integrate cutting-edge appliances that enhance the purpose and efficiency of your kitchen. From state-of-the-art cooking technology to smart storage solutions, our kitchens are designed to cater to modern life. Whether you are an avid baker or appreciate convenience on the go, our extensive range of appliances will make everyday chores a breeze. Experience the perfect blend of style and substance as you interact with the latest advancements in kitchen technology.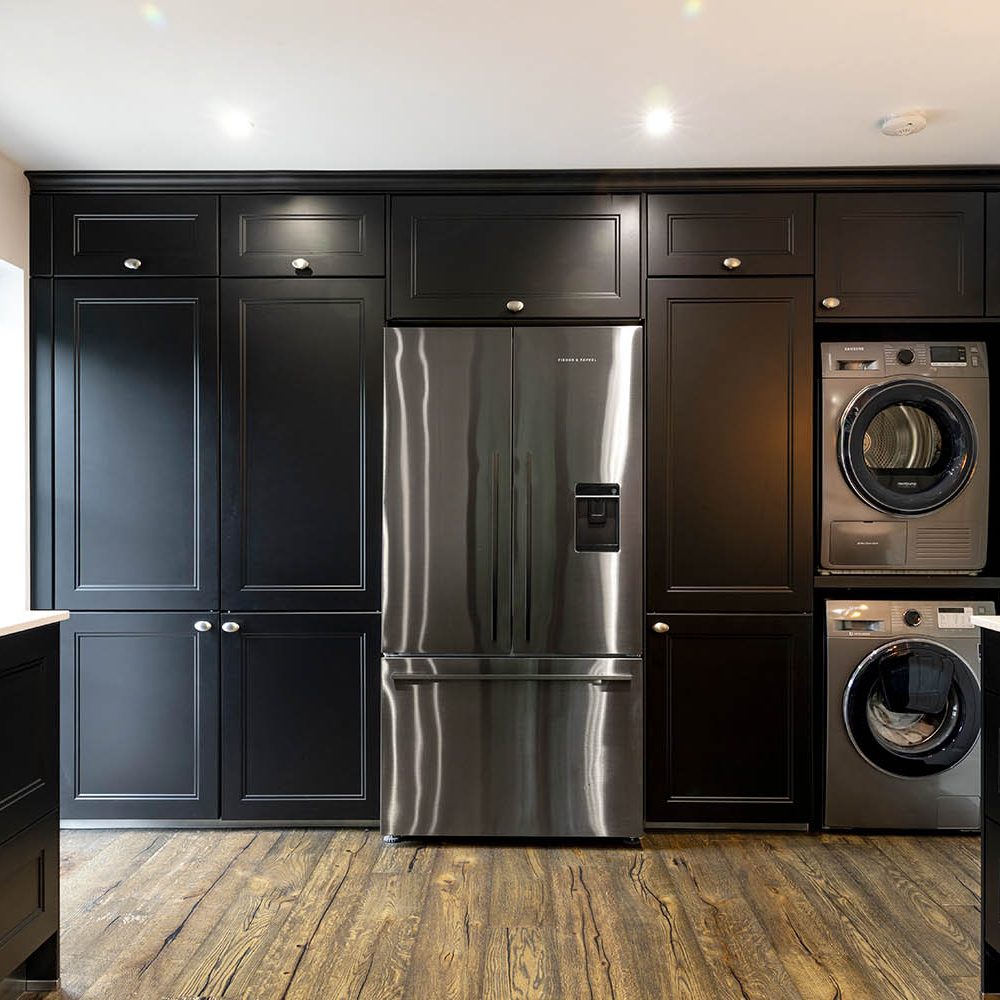 Our Beautiful Showroom Near Twickenham
Step into a world of design inspiration at our beautiful showroom in Ealing near Twickenham. Here, you can witness first-hand our meticulous craftsmanship, explore the differentiation between British and German design, and envision how our kitchens can transform your space. Our showroom is not just a place to view our creations – it's an immersive experience that allows you to feel the quality and talent that defines us. It's also the perfect place to meet our team and ask them any questions you have about your upcoming project. Peruse our breathtaking displays and discover the prospects for your potential kitchen. From lavish worktops to sumptuous samples, there's so much to explore. Be prepared to let your creativity ignite with a visit to our beautiful boutique showroom in Ealing. Located just a 30-minute drive from Twickenham and situated next to Northfields Station, it is easy to reach. If you need any assistance finding us, please don't hesitate to give us a call.
Your journey towards having a kitchen that embodies luxury, individuality, and innovation starts with Ebstone Kitchens. Our team of experts is ready to guide you through the process, from the initial design concept to installation. Combining bespoke design, premium quality, and cutting-edge innovation, we are dedicated to bringing your kitchen vision to life. Contact us today to book a design appointment and take the first step toward experiencing the finest kitchen craftsmanship in Twickenham.