At Ebstone Kitchens, we pride ourselves on our exceptional service and on providing beautiful bespoke kitchen solutions to our wonderful clients. We are committed to bringing outstanding craftsmanship and exquisite kitchen design to Richmond and beyond. With over 30 years of experience in the industry, our business creates premium unique kitchens that are sure to stand the test of time.
Discover Beautiful Bespoke Kitchens in Richmond
At Ebstone, we understand that your kitchen is the heart of your Richmond home, and we believe it deserves nothing less than perfection. Our team of experienced designers and craftsmen work closely with you to bring your vision to life, creating beautiful bespoke kitchens that reflect your unique style and preferences. From traditional British designs to sleek German aesthetics, we offer a range of options to suit your taste.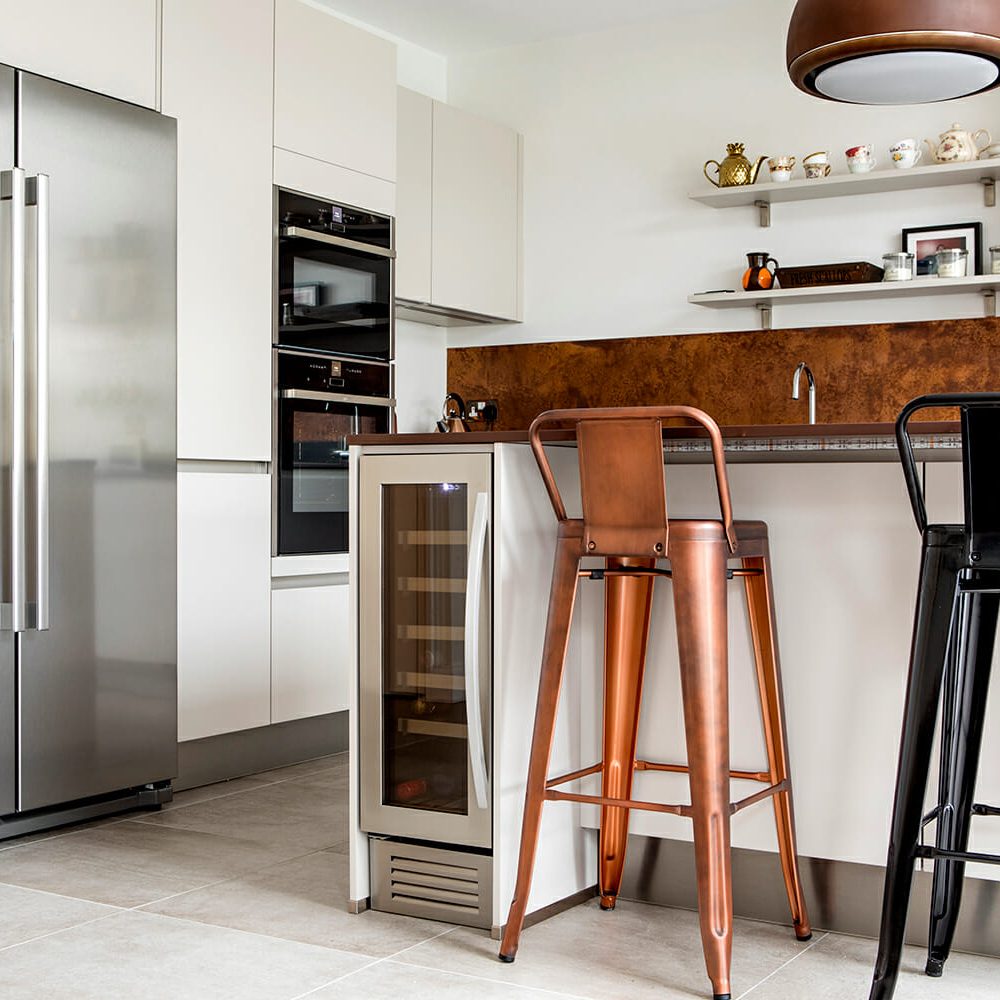 Superior Quality Richmond Kitchens
From contemporary to traditional, taking inspiration from German and British kitchens our immaculate designs will elevate your home to a new level. At Ebstone Kitchens, we appreciate that your kitchen is so much more than a place of culinary creation, it's a space where friends and family gather, where you unwind and cosy up with a coffee and perhaps even work from home.
Our kitchens are versatile and custom-made to meet your needs and requirements. From the hinges on the doors to an array of lighting options, our meticulous attention to detail and passion for design ensures that your kitchen design and execution are nothing short of exceptional. Our expert team of designers, artisans, and craftsmen meticulously craft each kitchen to elevate your living experience, bringing your vision to life with a touch of opulence and sophistication.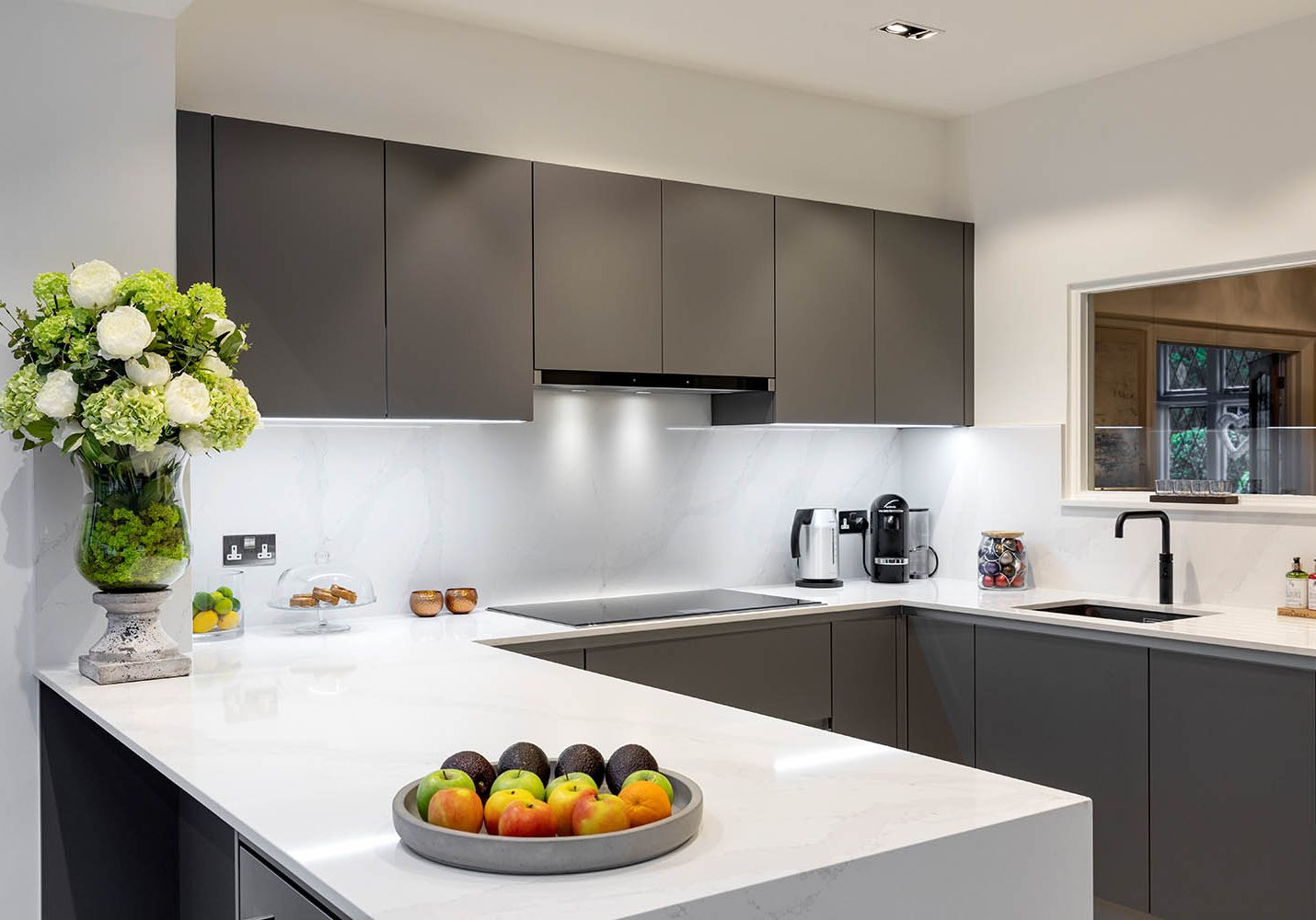 From minimalist German designs to classically crafted British furniture, we have an extensive collection of luxurious products for you to choose from. All our ranges are available in a vast selection of exquisite finishes.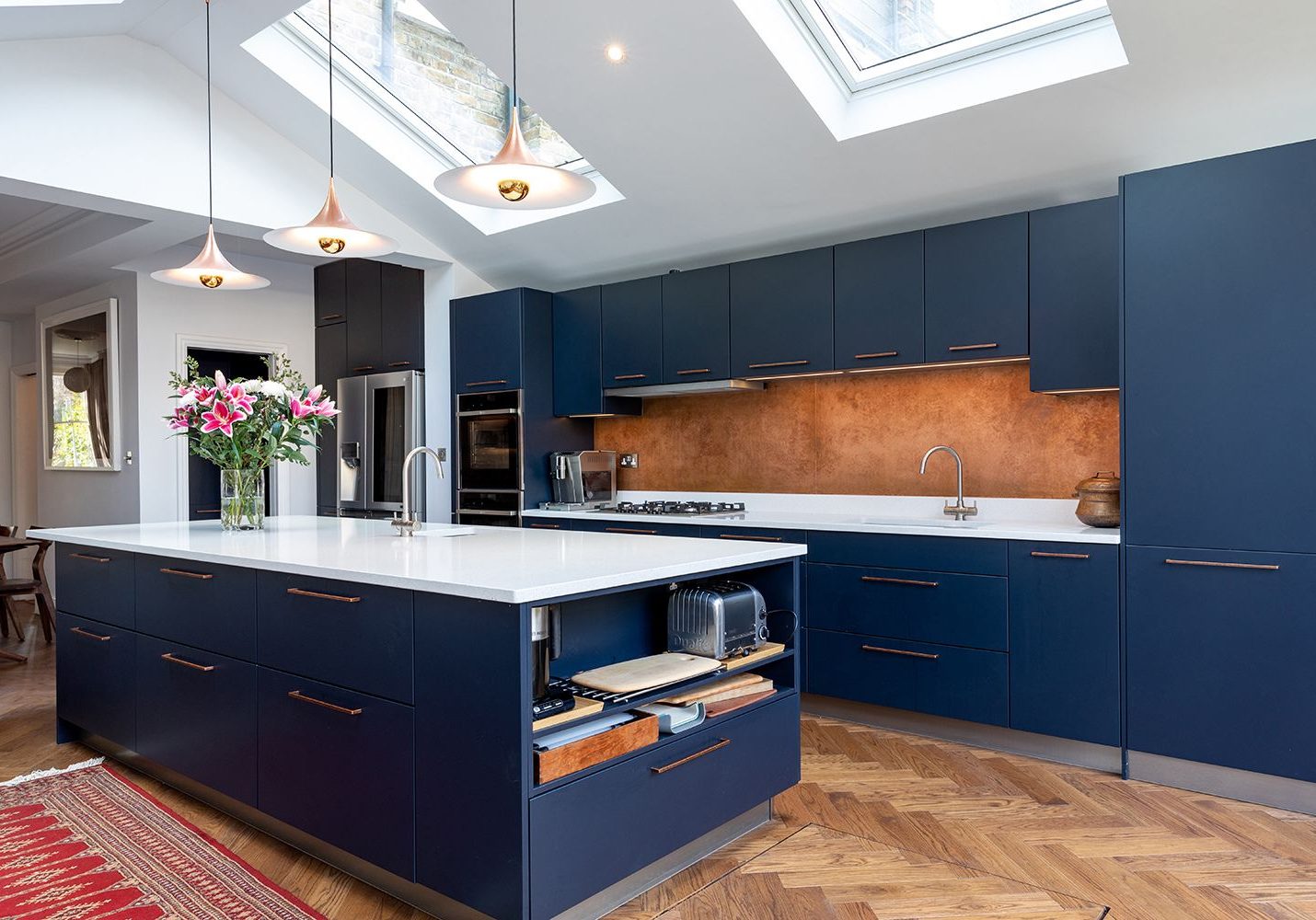 Our expert team is here to support you from design to installation. Whether you need help with spatial planning or managing the technical elements of your project, we offer all the guidance you need to make your kitchen a reality.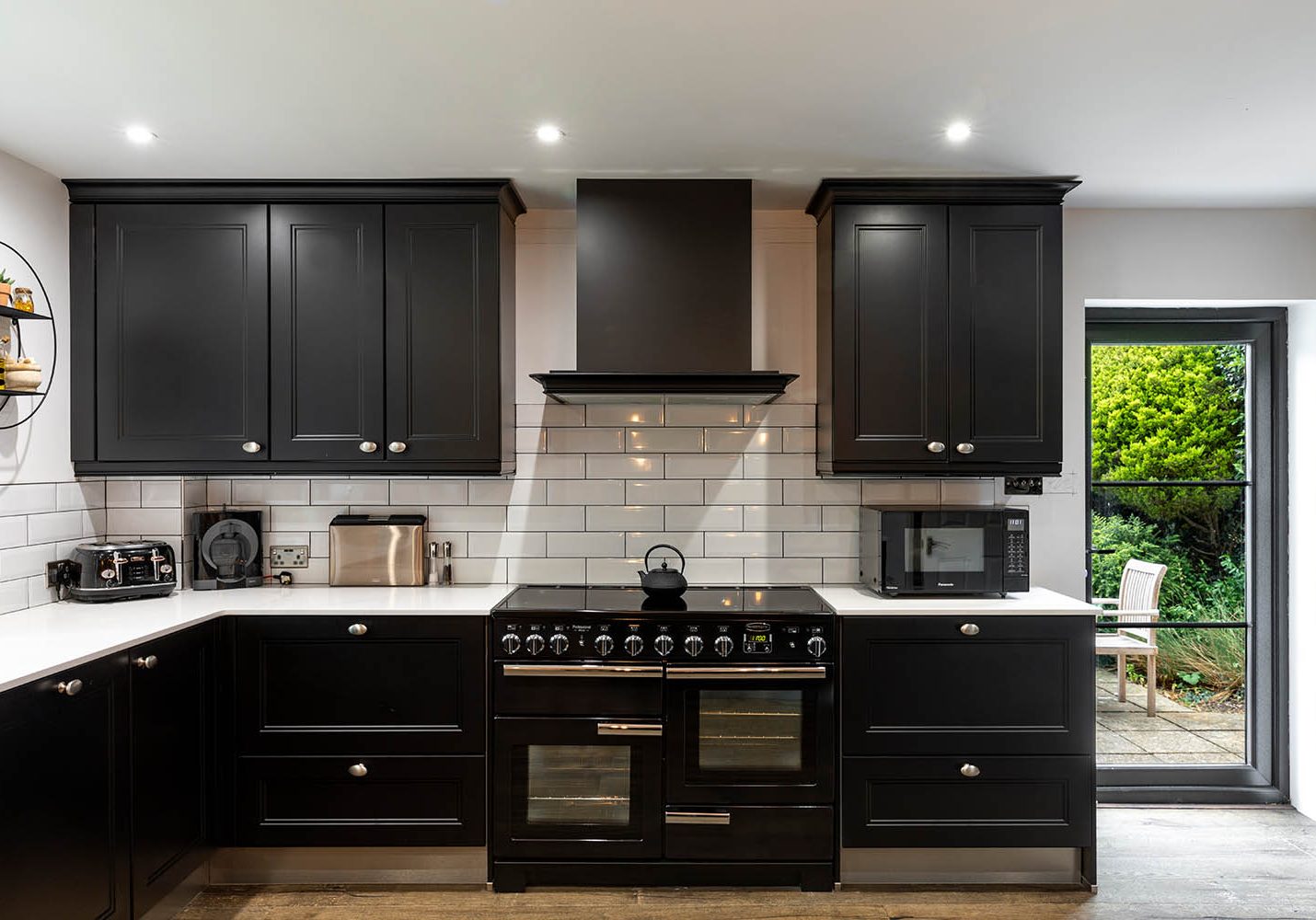 Our family team has been designing and installing high-end kitchens for over 30 years. Our professional expertise and unwavering commitment to excellence have earned us an outstanding reputation throughout South West London.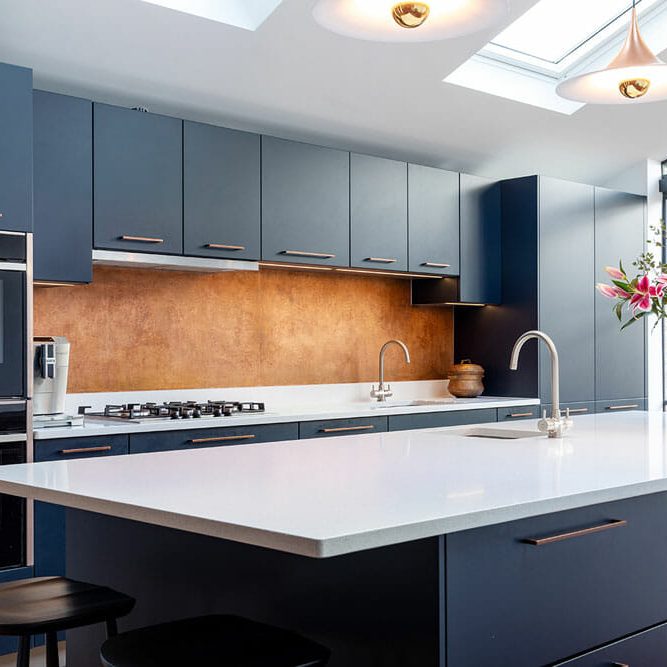 Embarking on Your Kitchen Design Journey
At Ebstone Kitchens, we believe your kitchen is the heart of your home, and our mission is to create captivating spaces that blend luxury with unmatched functionality. From our initial conversation to the final steps with our aftercare service, we pride ourselves on delivering a seamless and stress-free journey for you to enjoy. At Ebstone Kitchens we want you to fall in love with every detail of your new kitchen and will guide you through every step of the process, from our expert designers presenting their bespoke concept to the site survey and installation. We are passionate about perfectionism and attention to detail to ensure you are delighted with every intricacy. Our team's commitment to excellence means that your satisfaction is our utmost priority. We take pride in going above and beyond to exceed your expectations, leaving you with a kitchen that is not just stunning, but a joy to use and live in.
Indulge In Luxury Appliances
From top-of-the-line appliances to luxury premium finishes, we spare no expense in delivering uncompromising quality. Our partnerships with leading brands such as NEFF, Siemens, Miele, Elica, Blanco and Quooker ensure that your kitchen boasts the latest innovations and superior performance. Revel in the luxurious ambience and supreme functionality that Ebstone Kitchens can provide. From versatile taps to revolutionary cooking and cooling methods, our experts at Ebstone Kitchens can assist you in making informed decisions about your appliance choices without compromising on style. As a NEFF MasterPartner, you can feel assured that our talented team will understand exactly which appliances will complement your culinary space. Whether you are an avid cook or appreciate functionality on the go, our curated selection of appliances offers a harmonious blend of style and practicality.
Visit Our Elegant Showroom
Transform your kitchen into a masterpiece that transcends time and trends by exploring everything we have to offer at our beautiful showroom in Ealing. Our showrooms are an 18-minute drive from Richmond and boast eight captivating British and German Kitchen Displays for you to indulge in. Visualise your dream kitchen coming to life with our flawless finishes, outstanding appliances, and luxurious furnishings. Our expert team are on hand to answer any questions you have and will happily guide you around our displays. Experiencing our exquisite high-quality products and interiors firsthand is incomparable, making it the ideal starting point for your upcoming project. Whether you've been contemplating your kitchen transformation for years or are in the early stages of envisioning your design, our experts and stunning interiors are certain to ignite your creativity.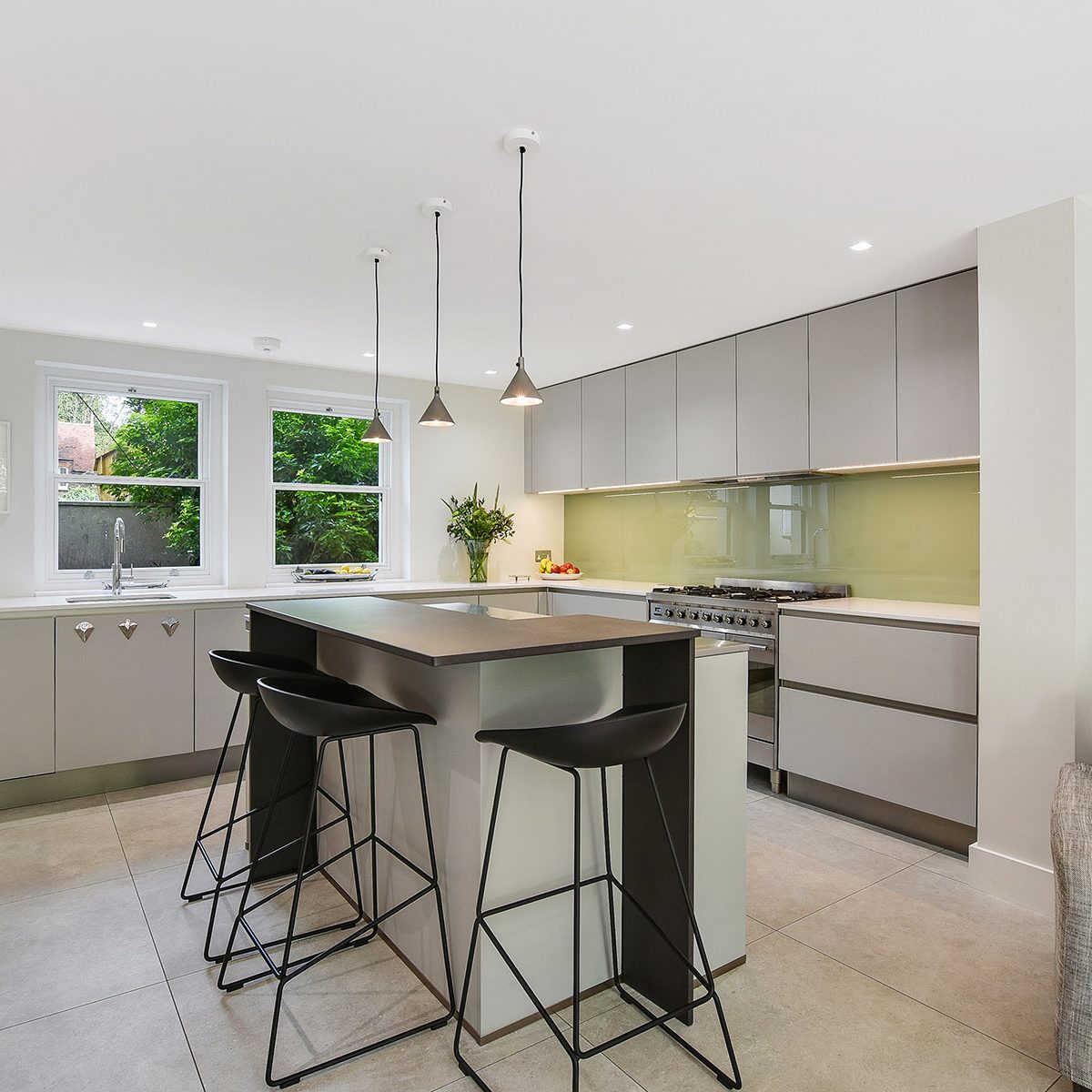 If you're ready to take the next step, why not call one of our team to begin your journey with us? Our commitment to creating spaces that inspire and delight ensures that your kitchen becomes a sanctuary of beauty and comfort. If you are ready to discover more, feel free to get in touch with our designers today by clicking below to book a design consultation.