At Ebstone Kitchens, we thrive on creating beautifully bespoke kitchens for our clients in Kingston. With three decades of experience, our exquisite designs will elevate your home to new heights. From charming traditional shaker styles to sleek, minimal modern designs, we offer a variety of kitchens to choose from. We pride ourselves on tailoring everything about your design to your exact preferences, from the finishes on your cabinetry to integrating appliances, we ensure attention is paid to every single detail.
Our family-run team appreciate the importance of a personal touch to every stage of your design journey, and you can rest assured that our experienced team is with you through every moment of the process. Our aim is to breathe life into your interiors and create unique living spaces that you will come to enjoy year after year.
Your Family-Run Kitchen Specialists In Kingston
As KBSA-approved kitchen specialists, your kitchen in Kingston is in safe hands with our seasoned experts at Ebstone Kitchens. Our family-run team appreciate the importance of quality customer service and care and we thrive in making your kitchen dreams a reality. From the initial moments of your design consultation to the final touches on your bespoke kitchen installation, our team will be there every step of the way. We will work closely with you to ensure we have an exact understanding of your vision to bring every detail to life. Offering a fully managed service, every part of your upcoming kitchen project for our Kingston clients is overseen by our talented experts.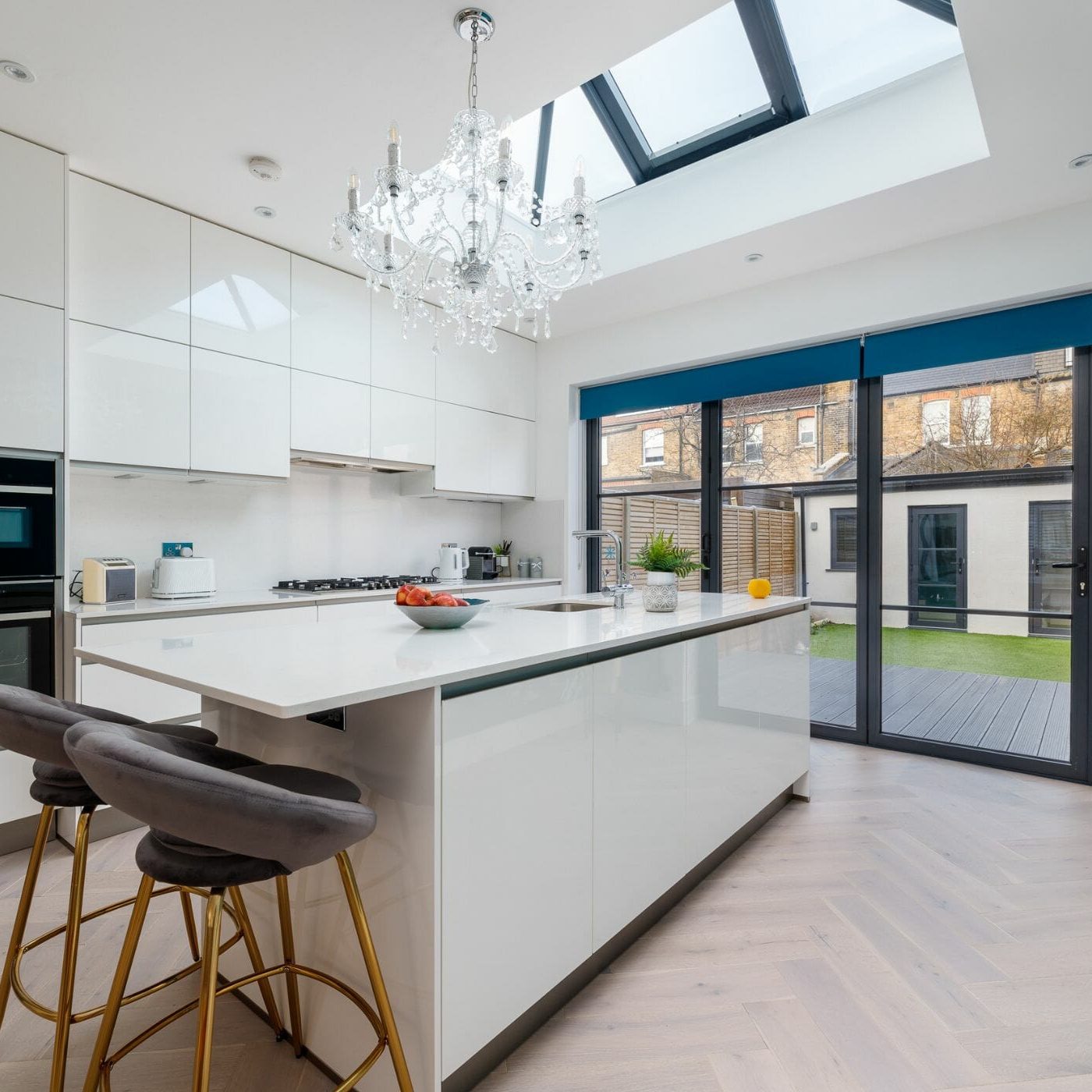 Our Dynamic German Kitchens
At Ebstone Kitchens, we partner with leading manufacturer Nolte to provide you with an outstanding range of German kitchens. If you are seeking pioneering design and exceptional attention to detail, our collection will have something to capture your interest. Handled or handleless, our beautiful German kitchens are available in a wide variety of styles and finishes. From pristine and polished aesthetics to warm and welcoming interiors, our experienced team will showcase all of the options to you. Available with integrated lighting options and in a variety of colours, there are plentiful ways to personalise your new German kitchen design.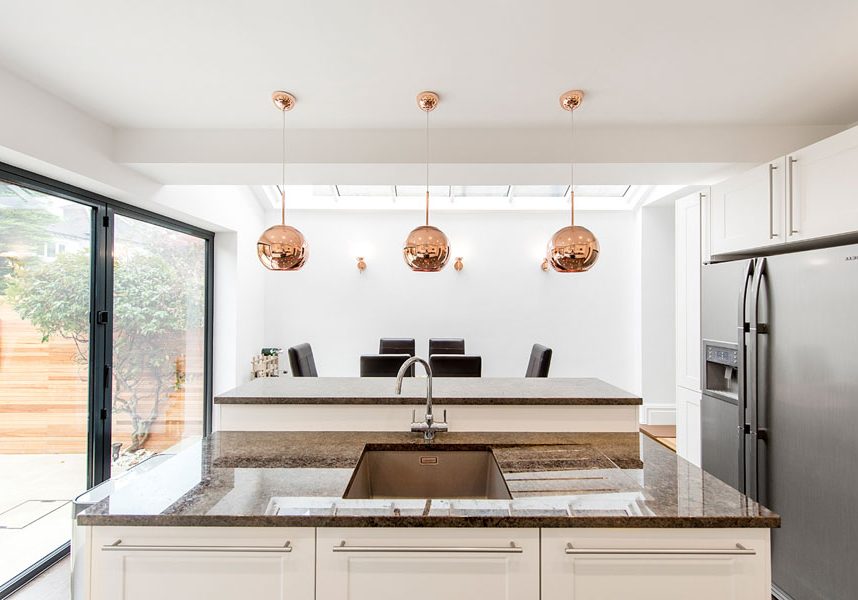 With a carefully curated selection of British and German kitchens, there's a wealth of choice to discover at Ebstone. As we partner with leading brands Mackintosh and Nolte to ensure that your kitchen interiors are elevated with high-quality cabinetry that will last you a lifetime.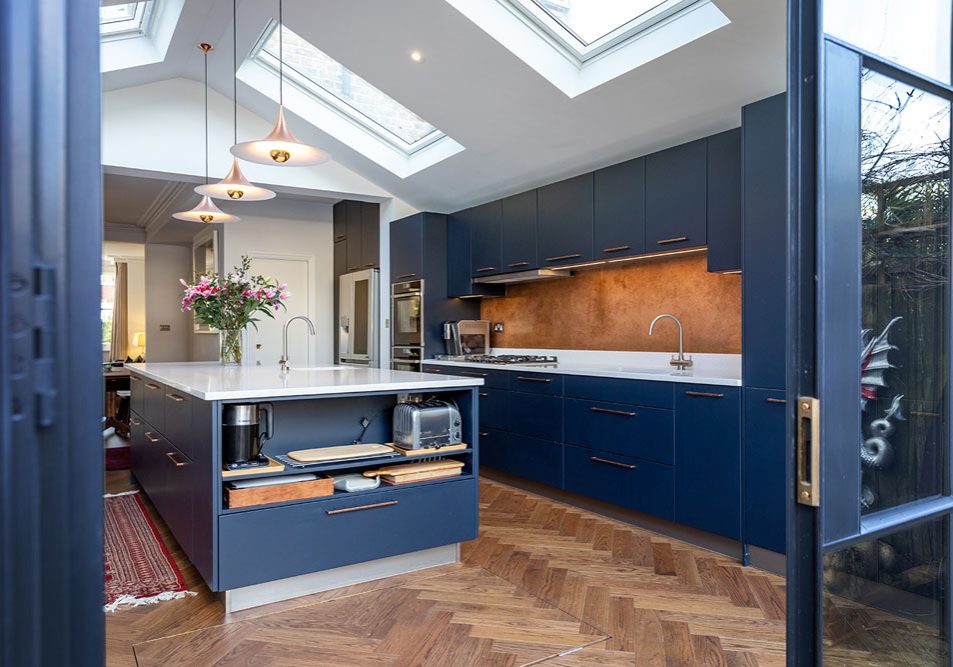 Established over 30 years ago, we take immense pride in providing Kingston with bespoke, luxury kitchens. At Ebstone, we are dedicated to creating exceptional kitchens and our steadfast reputation is a testament to the level of service we provide.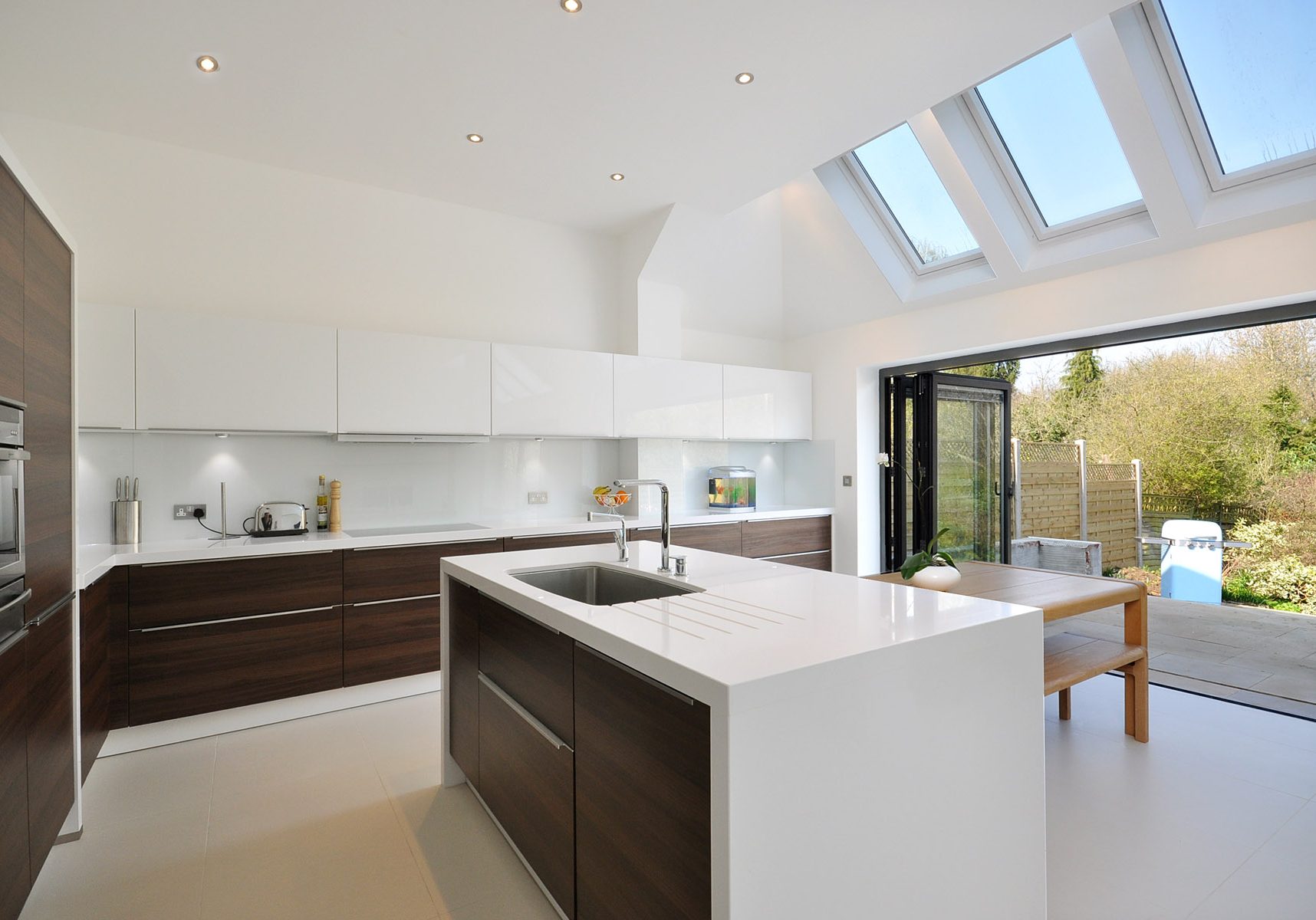 As approved KBSA specialists, you can feel confident that your upcoming kitchen design is in trusted hands. With fully managed project options available, you can relax and enjoy as your interior starts to come to life.
Our Beautiful British Kitchen Range
We are proud to partner with Mackintosh to bring you exquisite British kitchen design. Combining age-old traditional manufacturing techniques with cutting-edge technology to create unique kitchens that will elevate your interiors to new heights. From traditional shaker styles to in-frame cabinetry, our British collection boasts a wide variety of designs that are sure to inspire you. Whether you're looking for uncluttered and sophisticated or warm and rustic, our British range of kitchens is versatile and dynamic. At Ebstone, we thrive on designing and fitting bespoke kitchens that are made to last. No matter your personal preferences, our skilled design team will carefully listen to your preferences to fully understand the precise vision you have in mind for your kitchen.
Encounter State-Of-The-Art Appliances
At Ebstone, we understand that your kitchen's success hinges on your choice of appliances. From integrated coffee machines to downdraft venting hobs, our exceptional selection of appliances will propel your kitchen into the digital age. We work with established leading brands NEFF, Siemens, Miele, Blanco and Quooker to source the finest products that not only uplift your kitchen with their state-of-the-art features but also seamlessly blend into the overall aesthetic of your design. Whether you enjoy using all the outstanding features of our appliances to refine your culinary creations, or you appreciate dynamic appliances that assist your busy lifestyle, our expert team will guide you through all the choices to perfectly suit your requirements.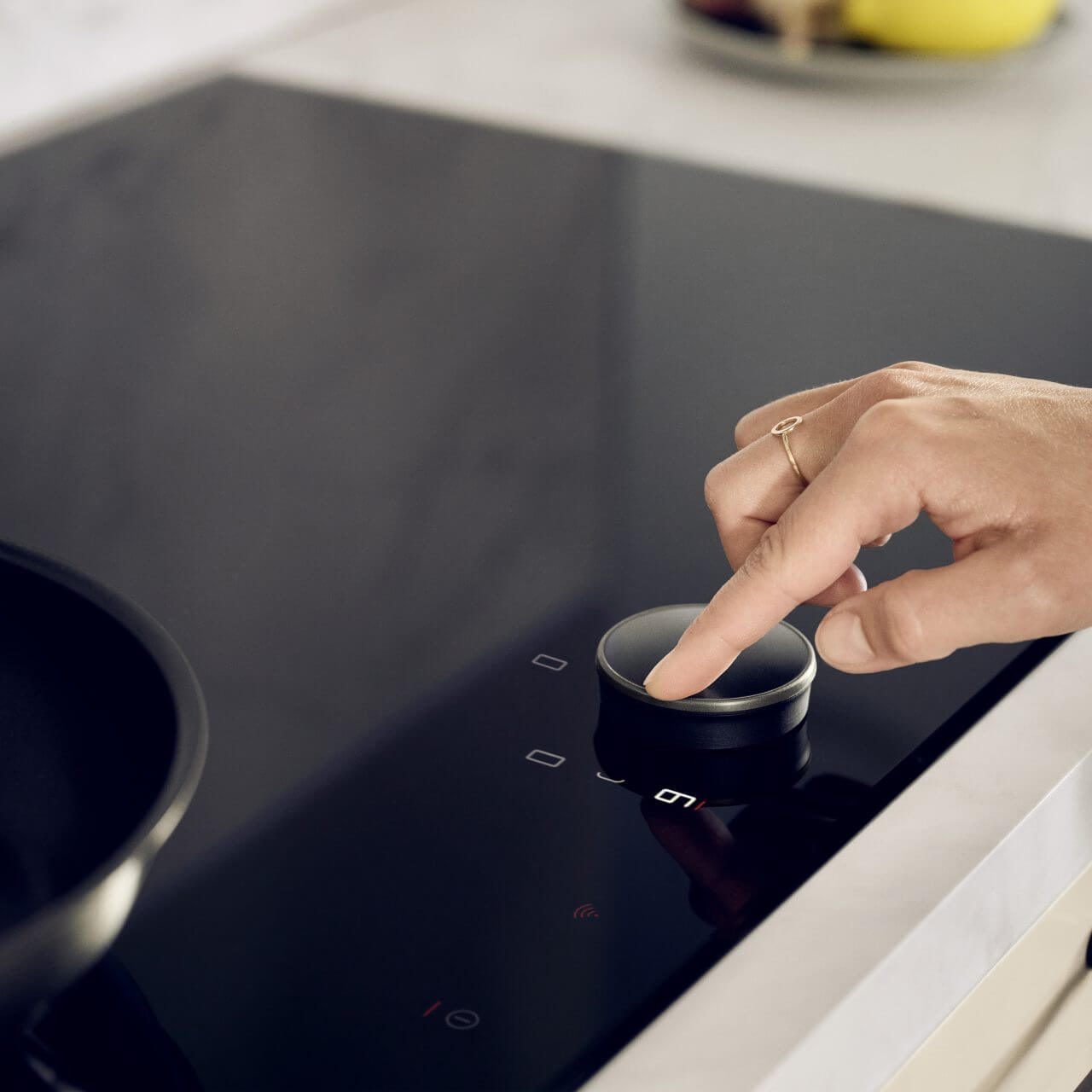 Visit Our Kitchen Showroom Near Kingston
Our beautiful boutique showroom is the perfect place to begin your journey. It's the ideal spot to discover our exquisite German and British kitchens up close and immerse yourself in the elegance and details of our designs. From luxurious lighting options to sumptuous worktops and splashbacks, nothing compares to experiencing our products in real life. Not only is it a wonderful way to indulge in all our beautiful displays, but it's also a chance to meet our expert team. Whatever stage you may be at in your journey, our team will discuss all the details with you and guide you around our space giving you a sense of what your dream kitchen could look like. Located in Ealing, just a half-hour drive from Kingston and conveniently located next to Northfield's Tube Station where you can get the Piccadilly line, our showroom is easy to reach from any direction. We look forward to showing you what we are all about at Ebstone and can't wait to inspire you with our exceptional designs.
Whether you're ready to begin your design journey or still exploring your options, contact us today to schedule a free no-obligation introductory call and prepare to feel inspired by our luxurious designs.