Crafted here in the UK, our beautiful British kitchens combine timeless style with the latest technological innovations. Ranging from elegant and uncluttered modern designs to charming traditional in-frame cabinetry, they offer a fantastic way to elevate your West London home, whatever your taste. And with a wealth of luxurious finishes, gorgeous worktops, and custom features available to personalise your interior, you're sure to find a design that captures your imagination.
Here at Ebstone, we're proud to design, supply, and install some of the finest kitchens in West London. As a family-run business, maintaining the high standards for which we're known means a lot to us. Hence, we have taken the time to build relationships with some of the best manufacturers in the UK and Germany. Our renowned British partners, Mackintosh, craft all their furniture to order using state-of-the-art technology and traditional cabinet-making techniques, resulting in a range of luxurious and highly practical kitchens that are truly built to last.
The Perfect Finishing Touches
From luxurious worktops to state-of-the-art appliances, we offer a host of gorgeous finishing touches to elevate your kitchen. Should you require any support selecting the perfect details to complete your space, our talented designers are here to help.
Visit Our Kitchen Showroom In Ealing
Located in Ealing, just around the corner from Northfields tube station, our beautiful showroom is the ideal place to begin your kitchen journey. We have a stunning collection of modern and traditional displays to explore, all of which are complete with a range of cutting-edge appliances and exquisite finishing touches. Experiencing our kitchens first-hand is the best way to get a feel for their exceptional quality and superb performance. Browsing our collection and discussing your project with our expert team is also a wonderful opportunity to find inspiration for your space. To plan your visit now, please click the button below.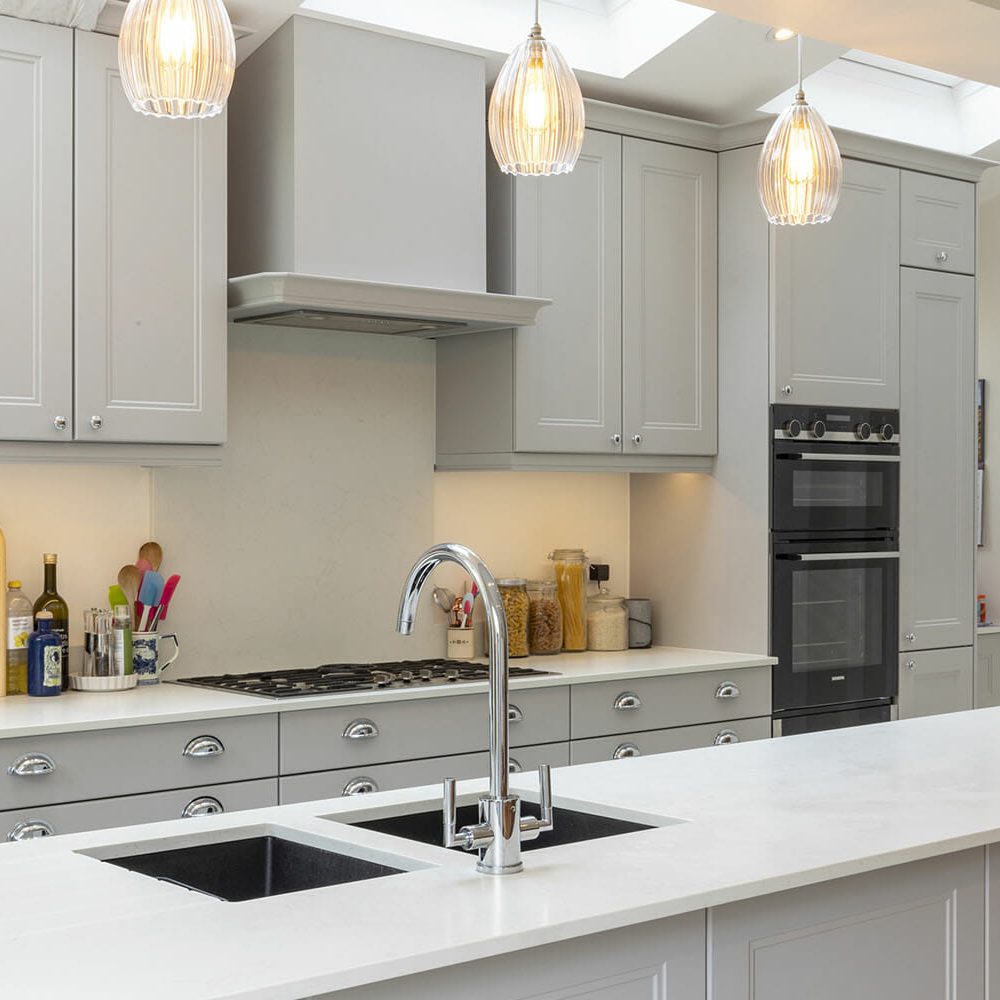 A Stress-Free Way To Achieve An Extraordinary Kitchen
Our fully managed service makes achieving a showstopping bespoke kitchen a genuinely simple and stress-free experience. As a family-run team, we appreciate that renovating your home can be daunting and are committed to helping you get as much as possible from your project. Our professional designers will guide you through the process, listening to your needs and communicating clearly to ensure you feel confident and supported at every stage. Whether you require complex building work or a simple refit, we'll make sure your project runs smoothly. As a KBSA-approved team with over 30 years of experience, you can trust us to help you achieve the extraordinary.
Start your kitchen journey today. Simply click the button below and a member of our friendly team will be in touch...